Vania en la calle 42
Louis Malle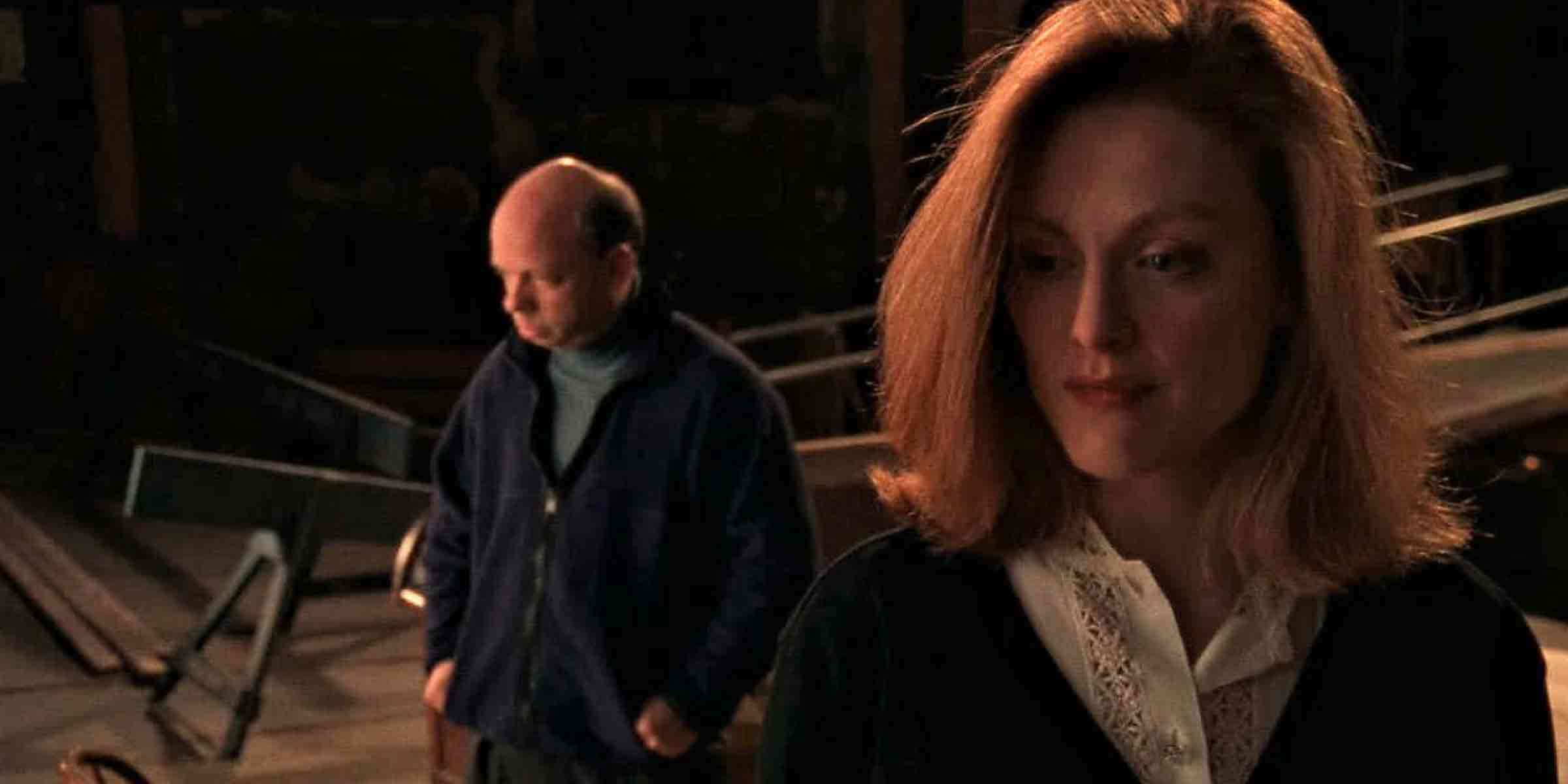 Louis Malle's final masterpiece. A tribute to the theatre universe based on the original play by Anton Chekhov
Louis Malle's final masterpiece. A tribute to the theatre universe based on the original play by Anton Chekhov
Anton Chekhov
Cinema and theatre
Human relationships
A group of actors rehearses Uncle Vanya, the well-known play by Anton Chekhov. Louis Malle brought the elite of the New York scene together to shoot what has eventually become a benchmark title in his films and probably one of the best adaptations – with David Mamet's contribution – of this classic of Russian and universal theatre. A version that draws a blurred line between the performers and their characters, without the illusion of the set or costumes, just the run-down and dilapidated space of an abandoned New York theatre. 
Artistic team
Artistic team
Direction: Louis Malle 

Script

: David Mamet 

Performers

: Julianne Moore, George Gayness, Brooke Smith, Wallace Shawn, Phoebe Brand and Jerry Mayer 

Photography

: 

Declan Quinn

 

Music: Joshua Redman 
Editing: Nancy Baker 
Production: Fred Berner

 

Artistic direction:

Daniele Perna 
Costume: Gary Jones 
Makeup: Sharon Ilson 

Sound

: Tod A. Maitland 

Production

: Mayfair Entertainment International and Film4 Productions 
+ Info
State: United States
Film in English with subtitles in Spanish
The Temporada Alta film program is made in coordination and collaboration with the Col·lectiu de Crítics de Cinema de Girona / Cinema Truffaut
If you like this show, we suggest you...