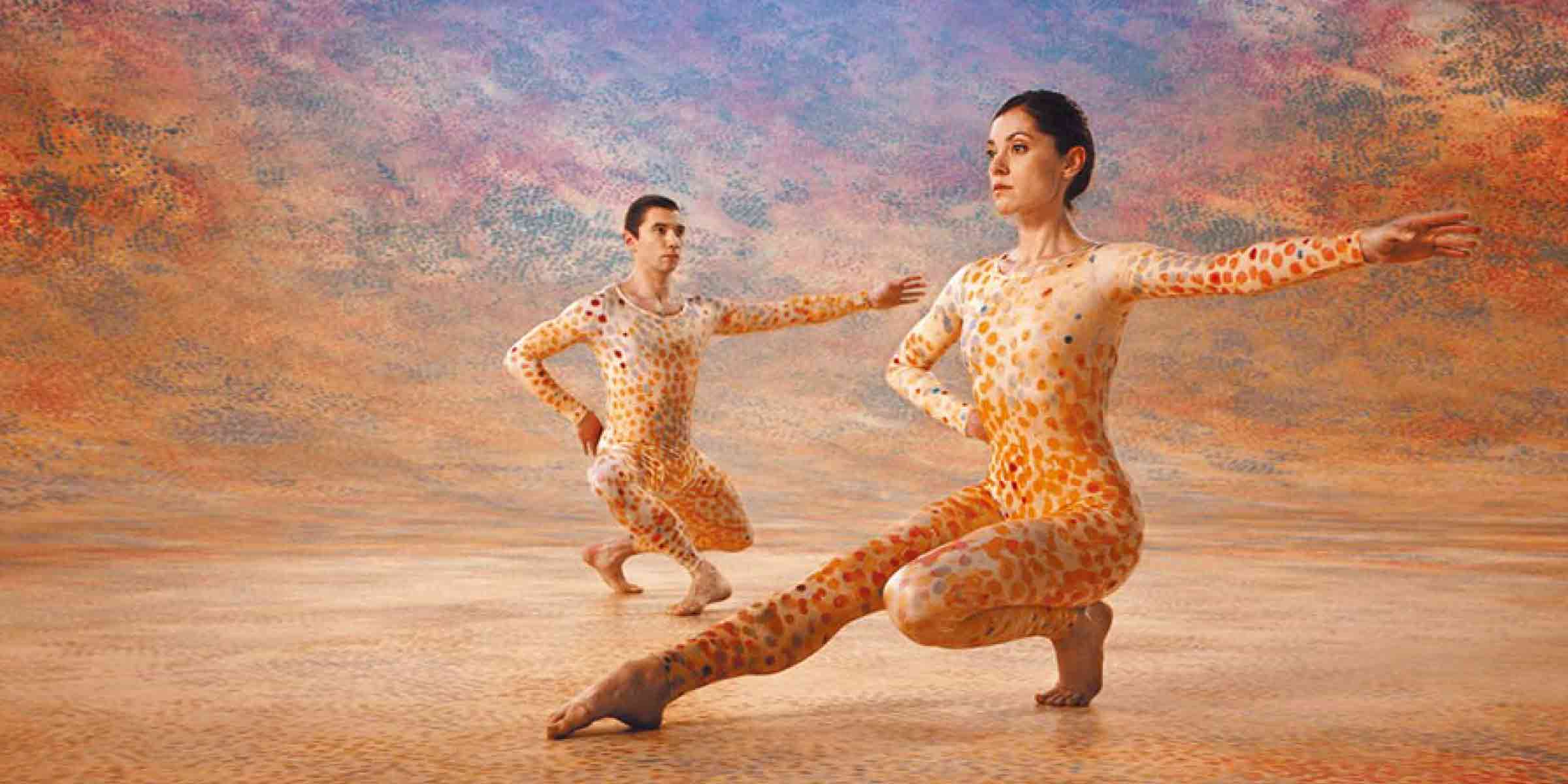 A documentary look at the artistic evolution of revolutionary dancer and choreographer Merce Cunningham across three decades of performances
A documentary look at the artistic evolution of revolutionary dancer and choreographer Merce Cunningham across three decades of performances
Biopic
Cinema and dance
Documentary cinema
A century after his birth, in 1919, Merce Cunningham receives the audiovisual tribute he deserves. Regarded along with Pina Bausch and other artistes as the forerunner of postmodern dance, Cunningham was a versatile performer distinguished for his original choreographies and powerful dancing. The documentary reviews his artistic evolution from his difficult arrival in New York City during the post-war period to his glory days as one of the most influential choreographers in the world. 
Artistic team
Artistic team
Direction: Alla Kovgan 

Script

: Alla Kovgan 
Performers: Carolyn Brown, John Cage, Ashley Chen, Brandon Collwes, Dylan Crossman, Julie Cunningham, Jennifer Goggans, Lindsey Jones, Cori Kresge, Daniel Madoff, Rashaun Mitchell, Marcie Munnerlyn, Robert Rauschenberg, Glen Rumse, Silas Siener, Jamie Scott and Melissa Toogood 

Production

:

 

Olivier Meidinger

 

Music: Volker Bertelmann 
Photography: Mkrtich Malkhasyan 

Editing

: Alla Kovgan 
Production direction: Jan Onken and Claus Reichel 
Artistic direction: Dedalus Wainwright 
Costume: Jeffrey Wirsing 
Hair and makeup: Charlotte Fleck and Sarag Heidelberger 

Production:

 

Magnolia Pictures 
Coproduction: Germany, France and United States; Arsam International, Achtung Panda! Media, Bord Cadre Films, Chance Operations and Sovereign Films 
+ Info
State: Germany
Film in English with Spanish subtitles
The Temporada Alta film program is carried out in coordination and collaboration with the Col·lectiu de Crítics de Cinema de Girona / Cinema Truffaut
If you like this show, we suggest you...