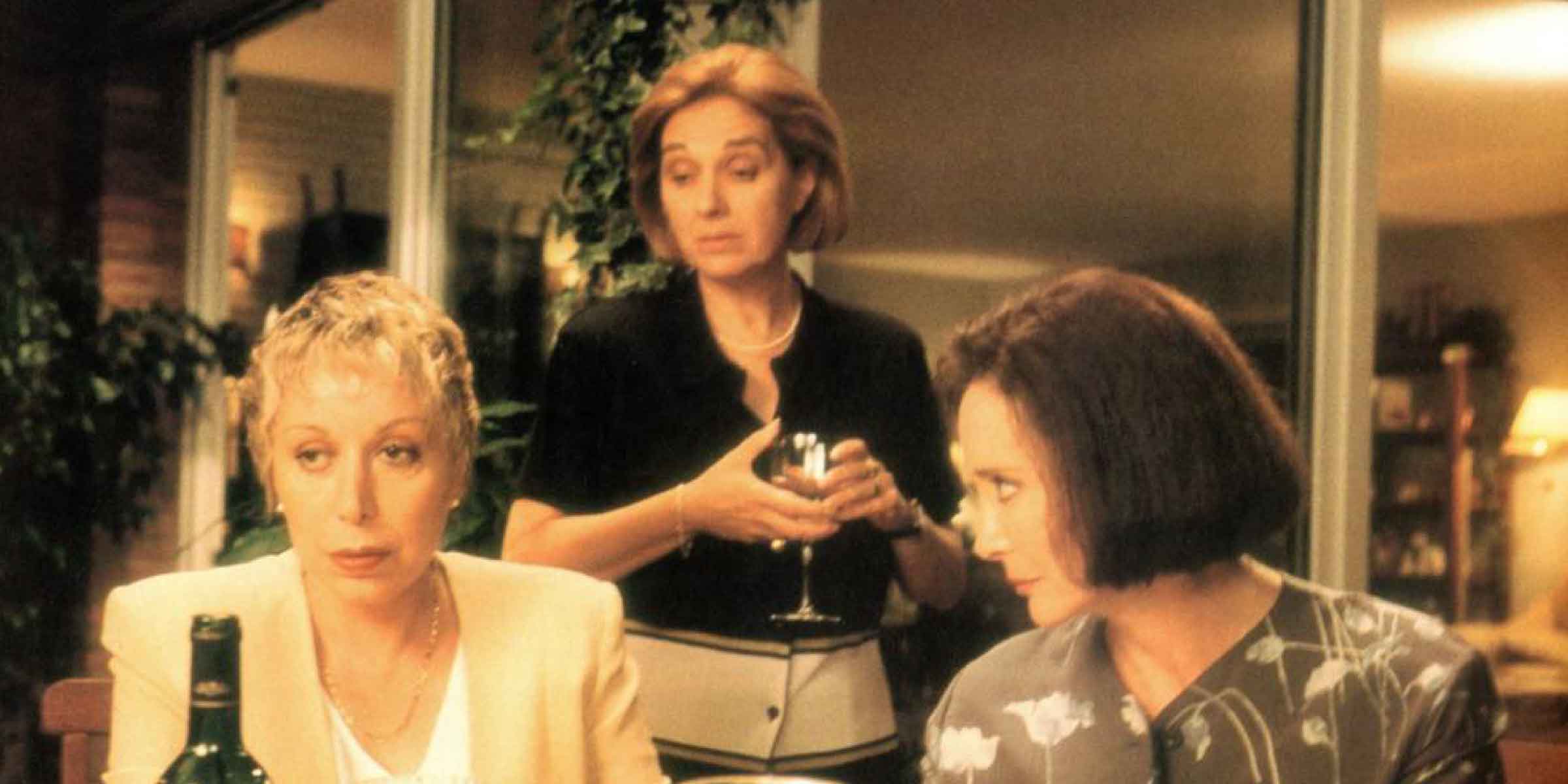 Ventura Pons brings together a unique quartet of great Catalan actresses in this excellent adaptation of a play by Josep Benet i Jornet
Ventura Pons brings together a unique quartet of great Catalan actresses in this excellent adaptation of a play by Josep Benet i Jornet
Cinema and theatre
Human relationships
Josep Maria Benet i Jornet
An international diva, a TV star and a dubbing director. These are the three women that a young drama student will talk to in order to prepare for and do justice to a very important role: a former renowned actress who was their teacher. As we explore the pasts and lives of these three women, the young aspiring actress discovers their memories, and the greatness and misery of the theatre world. Ventura Pons' memorable adaptation of E. R. by Josep Maria Benet i Jornet. A film that is also unique as it brings together three great leading actresses: Núria Espert, Rosa M. Sardà and Anna Lizaran, accompanied by a young Mercè Pons. 
Artistic team
Artistic team
Direction: Ventura Pons 

Script

: Josep Maria Benet i Jornet and Ventura Pons 

Lead performers

: Núria Espert, Anna Lizaran, Mercè Pons and Rosa Maria Sardà 
Executive production: Xavier Basté 
Original music: Carles Cases 

Photography:

Tomàs Pladevall 
Editing: Pere Abadal 
Production management: Xavier Basté 
Artistic direction: Rosa Ros

 

Costume: Rosa Ros 
Hair and makeup: Saturnino Merino and Montse Boqueras 

Production:

Els Films de la Rambla 
+ Info
Session presented by Guillem Terribas and with the presence of Carlota Benet and Mercè Pons. The screening of this film is a tribute to the author Josep Maria Benet i Jornet and the actress Rosa Maria Sardà, who has recently left us.
The Temporada Alta film programme is made in collaboration and coordination with the Col·lectiu de Crítics de Cinema de Girona / Cinema Truffaut
If you like this show, we suggest you...