T'estimo si he begut (Torroella de Montgrí)
Dagoll Dagom – T de Teatre – La Brutal – Empar Moliner
A sparkling and explosive cocktail shaken by the words of Empar Moliner and the notes of Andreu Gallén
A sparkling and explosive cocktail shaken by the words of Empar Moliner and the notes of Andreu Gallén
Musical comedy
Relationships
Theatre and literature
Twenty-five years ago, Dagom premiered one of his most celebrated shows: T'odio, amor meu. A musical with songs by Cole Porter and stories by Dorothy Parker. This combination of ironic literature and music now returns with the poignant words of Empar Moliner and the compositions of Andreu Gallén, who also wrote the score for Maremar, the previous Dagoll Dagom production. T'estimo si he begut is a comedy with crazy songs and stories, full of characters lacking in charisma and looks, and perhaps a little comical, which also brings together the talent of T de Teatre and La Brutal, directed by David Selvas.  
Artistic team
Artistic team
Authory

:

Empar Moliner 
Direction: David Selvas
Performers: David Bagés, Mamen Duch, Mercè Martínez, Marta Pérez, Carme Pla, Rosa Gàmiz and Ernest Villegas 
Scenic space: Alejandro Andújar 
Costume: Maria Armengol 
Lighting: Jaume Ventura 
Musical direction and original music: Andreu Gallén
Sound space: Roger Ábalos  

Production

:

Dagoll Dagom 
With the collaboration of: La Brutal and T de Teatre 
With the support of: Teatre Monumental de Mataró 
From the same companies (Dagoll Dagom - T de Teatre)
Parallel activities
At distance pre-function
Tuesday December 8th at 7.30 pm
With David Selvas and Empar Moliner
Organizes:    

Dinamizes: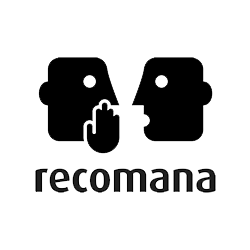 If you like this show, we suggest you...