Les aventures del lleó vergonyós
El Pot Petit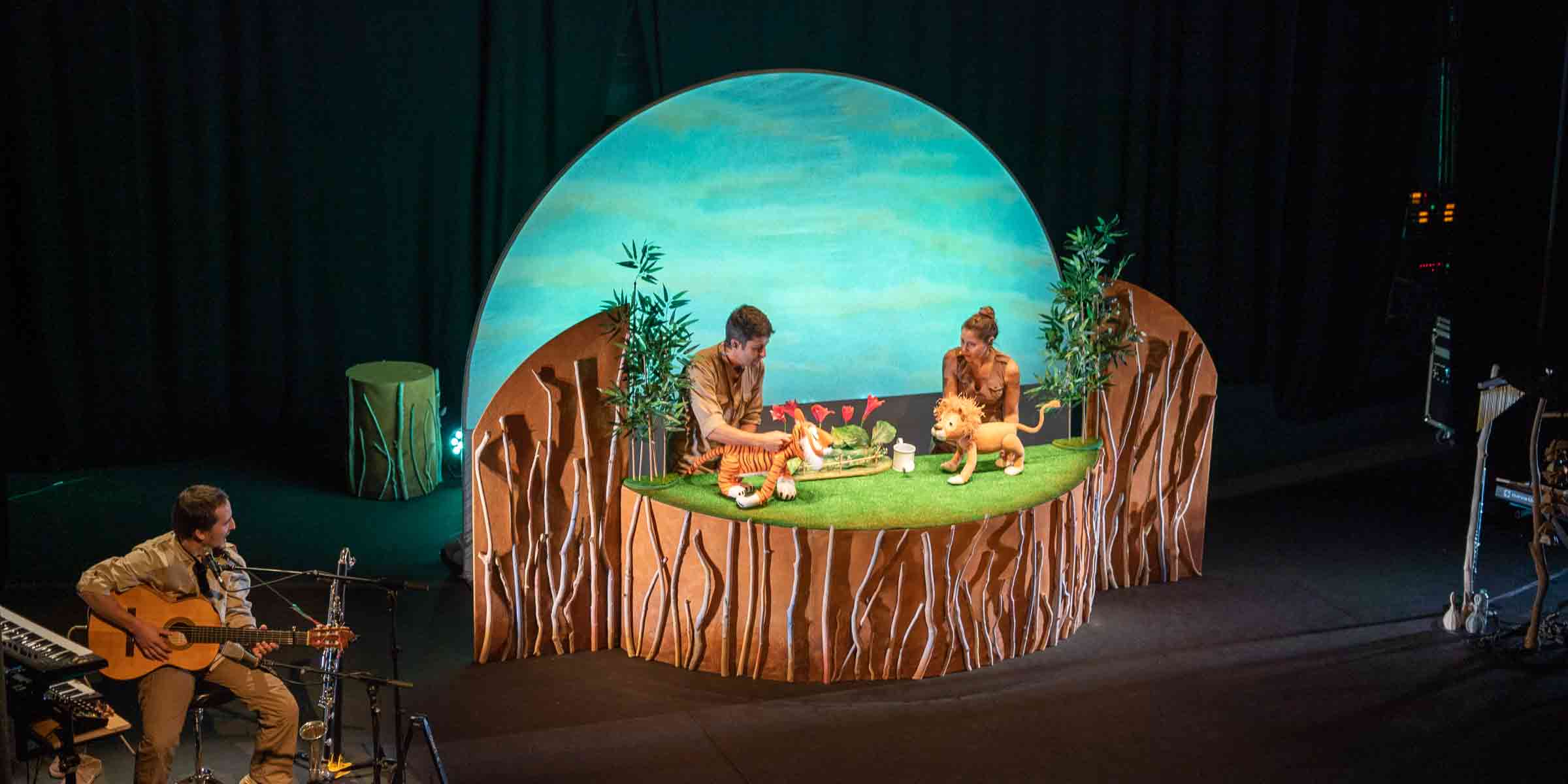 A show from El Pot Petit for kids to accompany the shy Lion on his fun adventures
A show from El Pot Petit for kids to accompany the shy Lion on his fun adventures
Emotions
Emotions
Live music
Live Music
Puppets
The company that has transformed Catalan language children's shows brings us puppets and live music in a small intimate performance. What more can you ask? So let's enjoy the companionship of a lion, a tiger, a horse, a rooster and lots of other animals! The shy little Lion will meet lots of friends on a hectic journey and experience basic emotions for the first time: fear, joy, sadness, anger… feelings that he will learn to recognise, accept and share. Are you brave enough to experience them with him? A show that the youngest at home will remember forever. 
Artistic team
Artistic team
Authory

: Ruth Garcia Ruz and Helena Bagué Vilà 
Direction: Ruth Garcia Ruz and El Pot Petit 
Performers: Mercè Munné Parera and Ovidi Llorente Saguer (puppeteers and singers)
Music direction: Dani López Pradas

Scenic space and puppets

: Martí Doy
Costume: CarmePuigdevalliPlantéS
Production: El Pot Petit 
+ Info
Duration: 50 min (aprox.)
Premiere
Recommended age:
From 2 to 5 years old
Temporada Alta family programme is supported by:   

If you like this show, we suggest you...