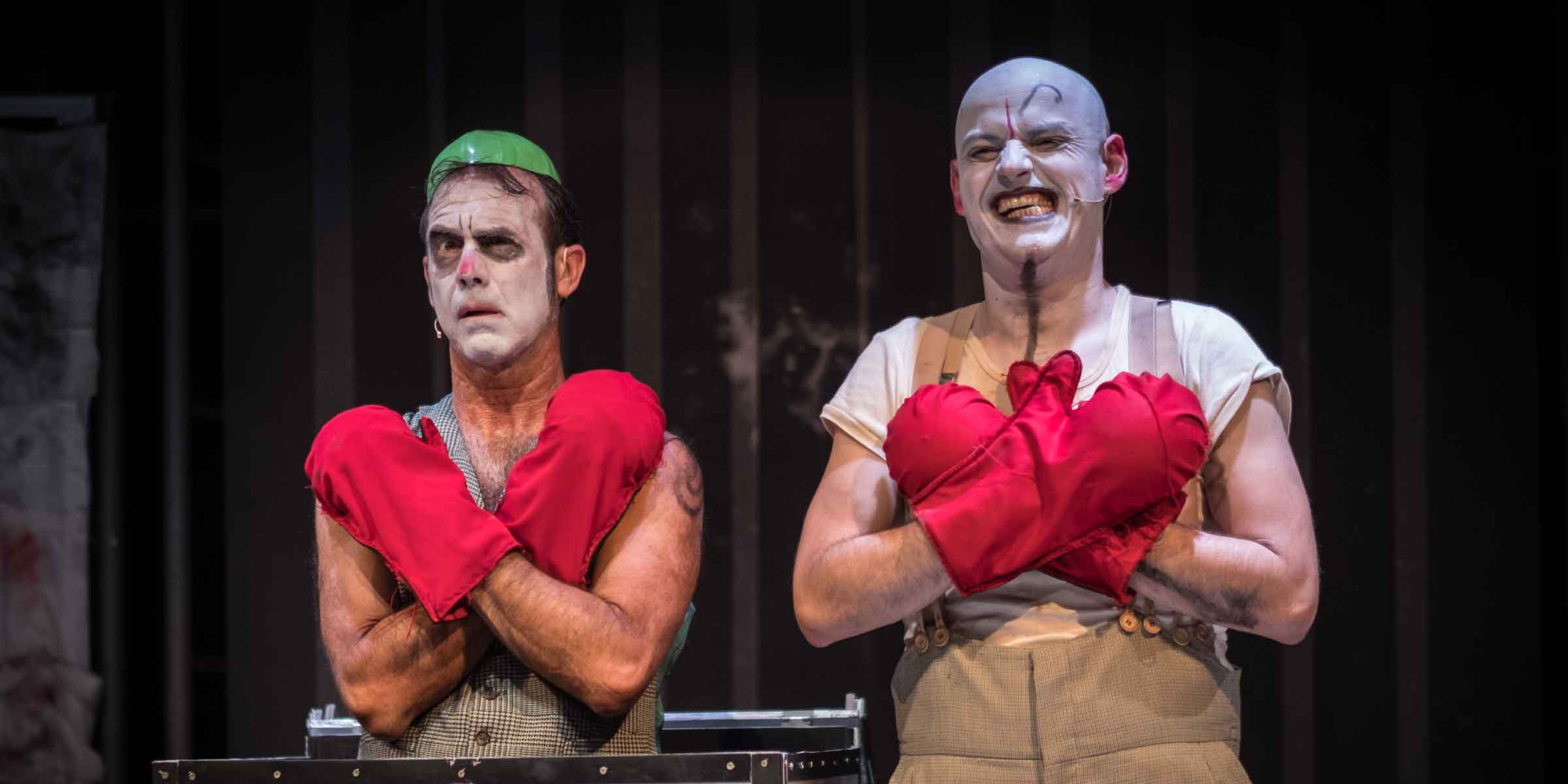 A madcap party with lots of rhythm to relive the best moments of Rhum & Cia
A madcap party with lots of rhythm to relive the best moments of Rhum & Cia
After the successful Rhum (2014), Rhümia (2016) and Rhumans (2018) comes the 2020 harvest. How will it taste? Well, of absurd humour, hooliganism, magic, tenderness and emotion. A Gran Reserva served by sommeliers wearing red noses, who will fill our glasses with the best moments of the company's previous harvests (and some new ones!). A show that will be a wonderful farewell to an experience born out the desire to pay homage to one of the great actors and clowns of our time: Joan Montanyès "Monti". Leave rationality at home and let yourself go! 
Artistic team
Artistic team
Direction: Rhum & Cia

 

Musical direction: Pep Pascual 

Performers:

Joan Arqué, Roger Julià, Mauro Paganini, Piero Steiner and Moisès Queralt
Scenic space: Rhum & Cia 
Lighting: Quico Gutiérrez and Alfons Mas 

Sound space:

Marc Santa 
Music: Pep Pascual and Mauro Paganini 
Coproduction: Velvet Events and Grec Festival de Barcelona 2020

 

With the collaboraion of:

Badalona Cultura, Teatre Joventut de L'Hospitalet, Teatre Bartrina de Reus, Teatre Principal de Vilanova, Teatre Cirvianum de Torelló, Fàbrica Vella de Sallent and Teatre Monumental de Mataró 
From the same company
Rhumans (TA18), Rhum (TA15) 
If you like this show, we suggest you...