Elda & Daniel
Llàtzer Garcia - David Planas - Meritxell Yanes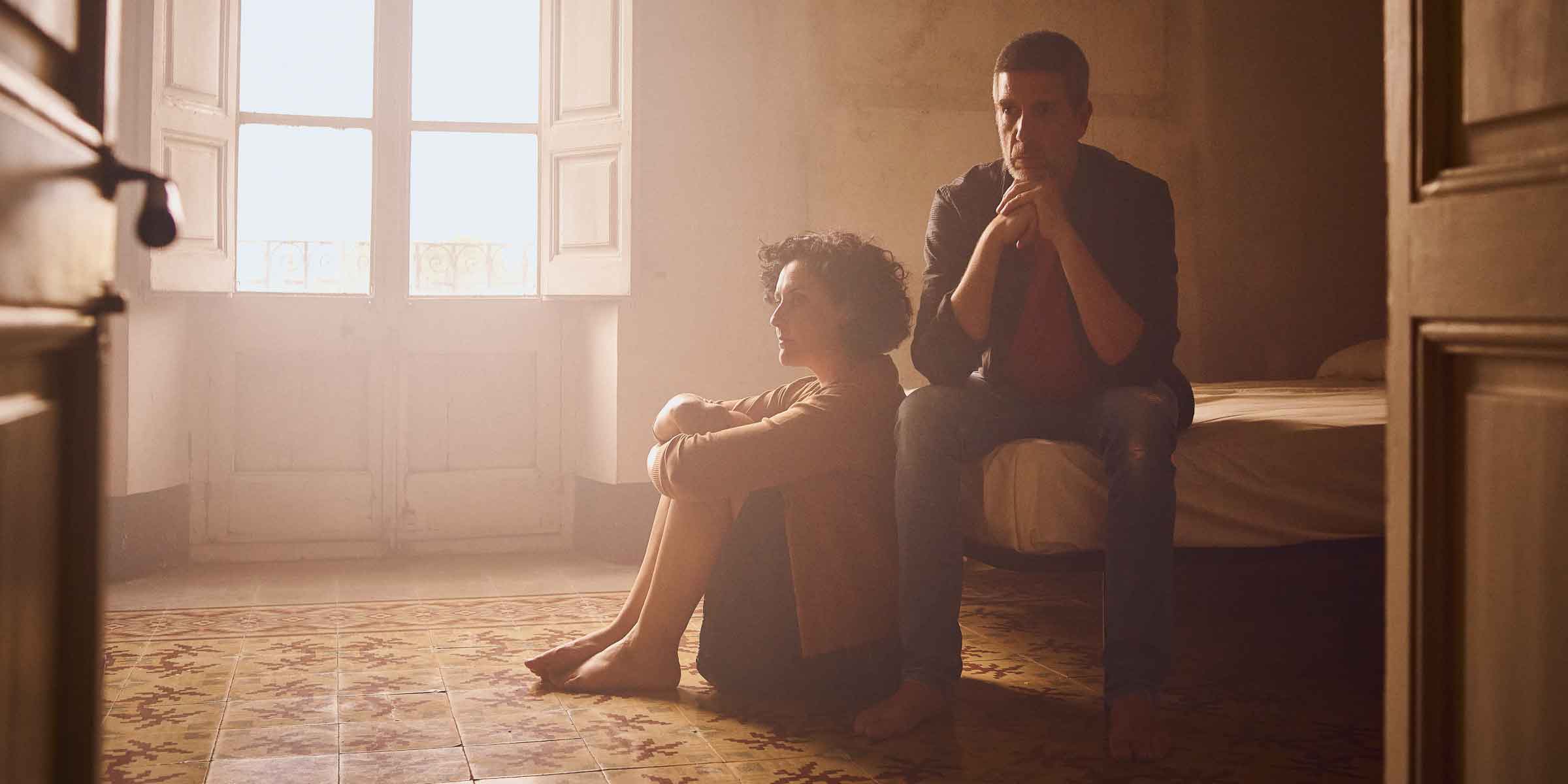 A new experience in theatrical intimacy from the same team that has thrilled audiences with 'Ventura' for five years
A new experience in theatrical intimacy from the same team that has thrilled audiences with 'Ventura' for five years
For reflection
Relationships
Text theatre
For five years Ventura has entertained the festival's audiences. Now David Planas and Meritxell Yanes return to this show format, that allows them to experiment with the most absolute and intimate trust. With one exception: it cannot be done as usual in a house. This year their intimate theatre will have to be performed in a theatre and they have invited Llàtzer Garcia, writer and director of Elda & Daniel. We're talking about a couple. Ten years have passed and their relationship has broken down. A third person has appeared. The night has come when everything has to be said between Elda and Daniel, and it is at this precise moment that the audience enters their lives, a privileged witness of unsuspected confessions. 
Artistic team
Artistic team
Authory and direction

:

Llàtzer Garcia 

Performers:

Meritxell Yanes and David Planas 
Scenic space: David Planas and Meritxell Yanes 

Costume

:

Marta Comasòlivas  

Lighting:

August Viladomat 

Production:

MeriYanes Produccions, David Planas and Temporada Alta 2020   
With the support of: Ajuntament de Celrà and Diputació de Girona
From the same company
Compartir ubicació (TA20), Ventura (TA19, TA18, TA17, TA16 y TA15) 
+ Info
Duration: 1 h 15 min
Premiere
If you like this show, we suggest you...