Compartir ubicació
Cristina Clemente – Marc Angelet – Meritxell Yanes – David Planas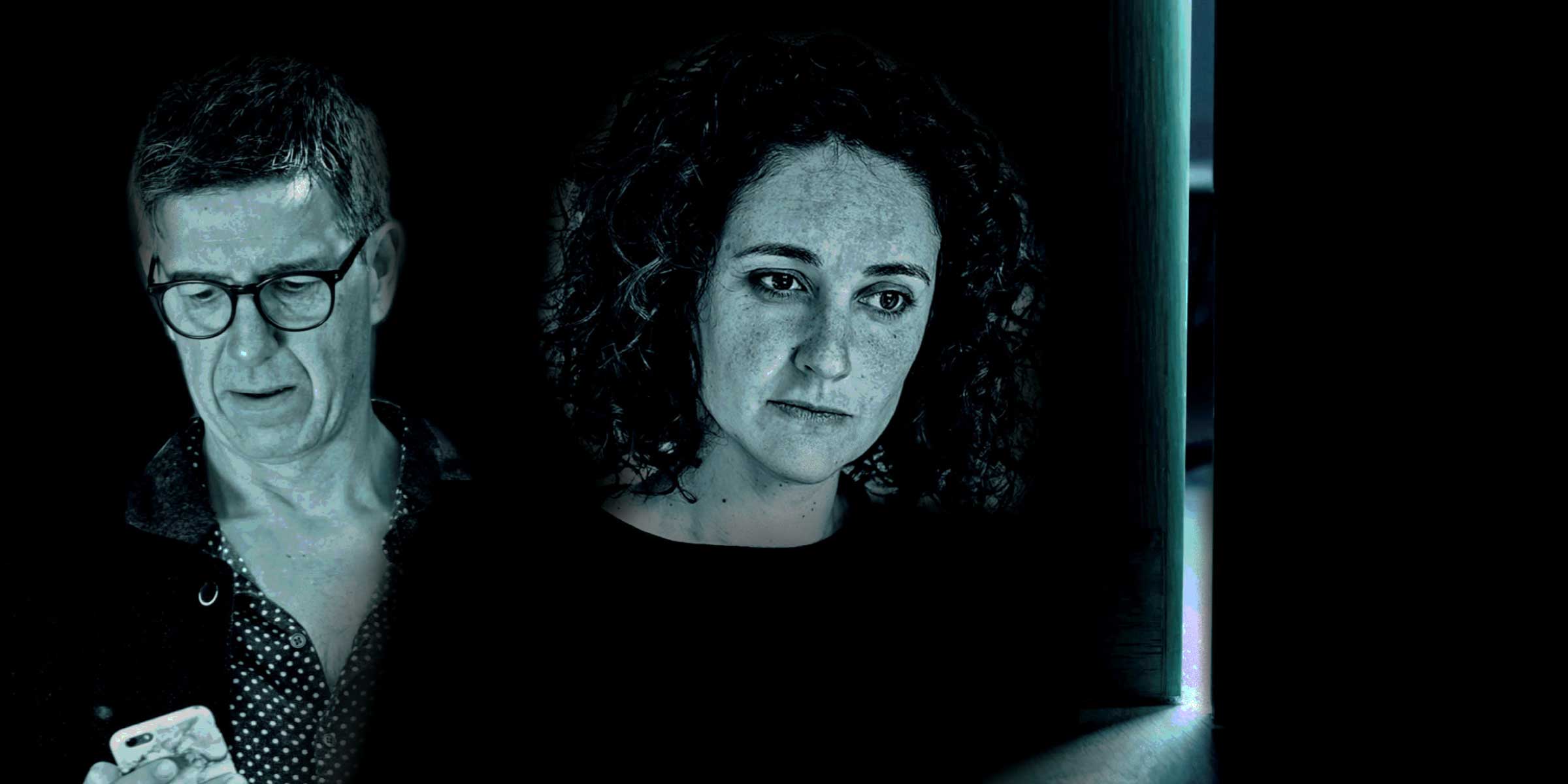 Through a digital window, the audience becomes a live character in a mystery story
Through a digital window, the audience becomes a live character in a mystery story
Mistery
Pandemic
Participation
Compartir ubicació is an online, live and interactive experience. A mystery story for just 80 spectators per session inspired by the lockdown we have all experienced. Meri has locked herself in the house with her son Lluc. The pandemic has caught David, her partner, away from home and he does not know when or how he will be able to return. Suddenly, Meri hears noises upstairs, where, in theory, no one lives. Luckily, Meri's Reading Club and David's children's group will help overcome any obstacles that arise. You can already imagine who they are: the privileged 80. An online audience invited to be an active part of the show.  
Artistic team
Artistic team
By: Cristina Clemente and Marc Angelet 
Based on a idea of David Planas and Meritxell Yanes 
Perfomers: Meritxell Yanes and David Planas 
With the special collaboration of: Toni Gomila 
Scenic space and virtual technician: Arnau Nadal 

Production:

Meriyanes Produccions and David Planas 
With the collaboration of: Ajuntament de Celrà
From the same company
Elda i Daniel (TA20), Ventura (TA19, TA18, TA17, TA16 and TA15) 
If you like this show, we suggest you...