Bouvetøya (la necessitat d'una illa)
Julio Manrique - Ivan Benet - Cristina Genebat - Sergi Pompermayer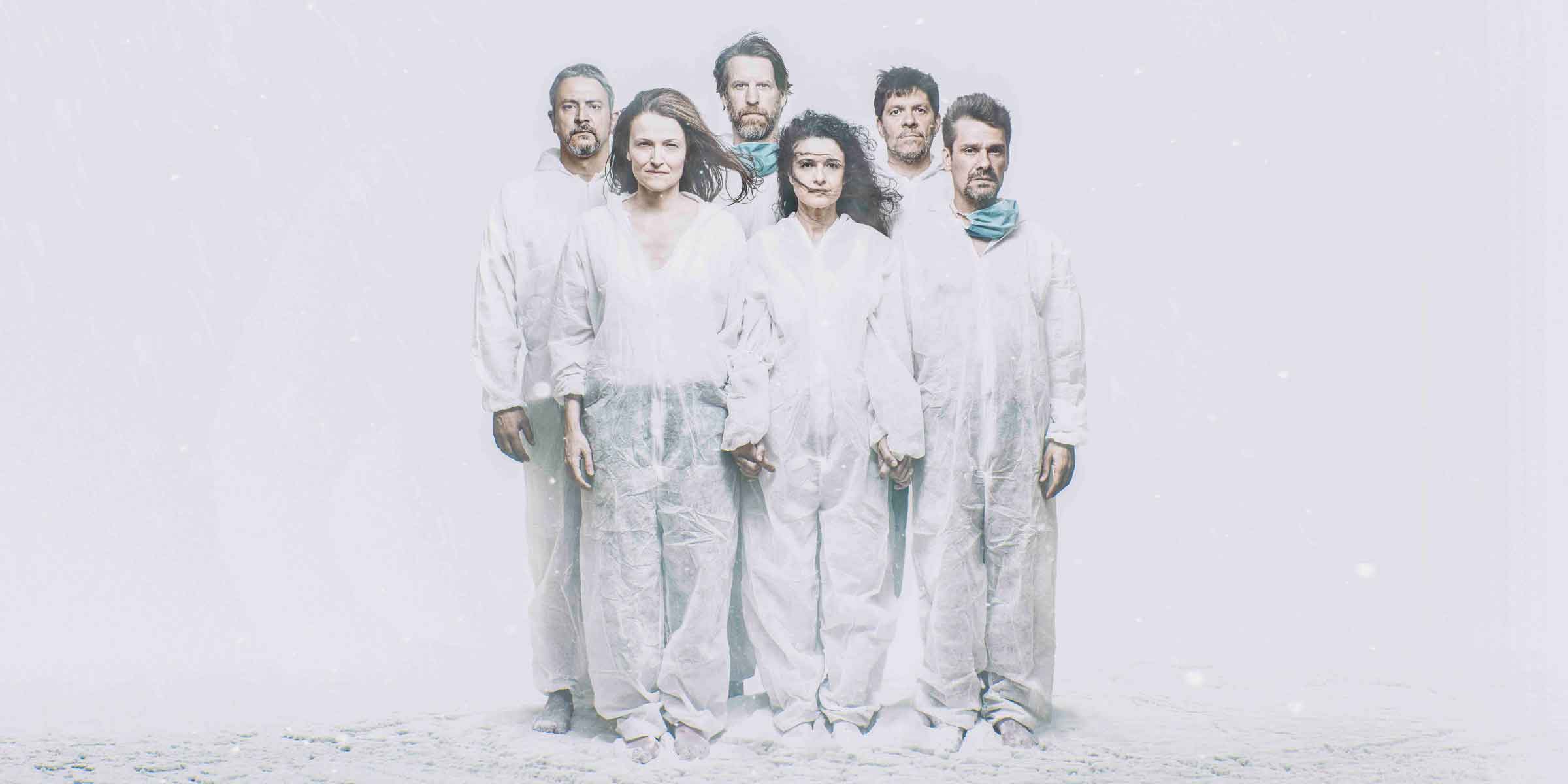 The 2020 festival opens with a journey to a magical island: Bouvetøya, the last place on earth
The 2020 festival opens with a journey to a magical island: Bouvetøya, the last place on earth
Opening show
Pandemic
Theater world
Julio Manrique has imagined an island where everything is possible, even making the invisible visible. The festival's opening show endeavours to take the audience to a place where culture and knowledge are cared for and preserved as a treasure, valuable and fragile in equal measure. The director, inspired by Ray Bradbury (Fahrenheit 451), Shakespeare (The Tempest) and other writers, welcomes the audience with a production that seeks to be an act of resistance and rebellion. A defence of what seems unnecessary until extraordinary events show that the intangible – such as culture and beauty – can also be a good of first necessity. 
Artistic team
Artistic team
Authory

: Julio Manrique, Cristina Genebat, Sergi Pompermayer and Ivan Benet
Direction: Julio Manrique
Performers: Mireia

Aixalà

,

Ivan

Benet, Cristina

Genebat

, Xavi

Ricart

, Marc Rodríguez

and

 

Andrew

Tarbet

Scenic space and costume: Lluc Castells
Lighting: Jaume Ventura
Sound space: Damien Bazin
Video: Salvador

Sunyer

–

Nanouk

Films

Live video: Toni Vidal i DOP

–

Nanouk

Films

Production: Temporada Alta 2020   
+ Info
Duration: 1 h 25 min
Premiere
A show offered by   

If you like this show, we suggest you...