Història d'un senglar (o alguna cosa de Ricard)
Gabriel Calderón - Joan Carreras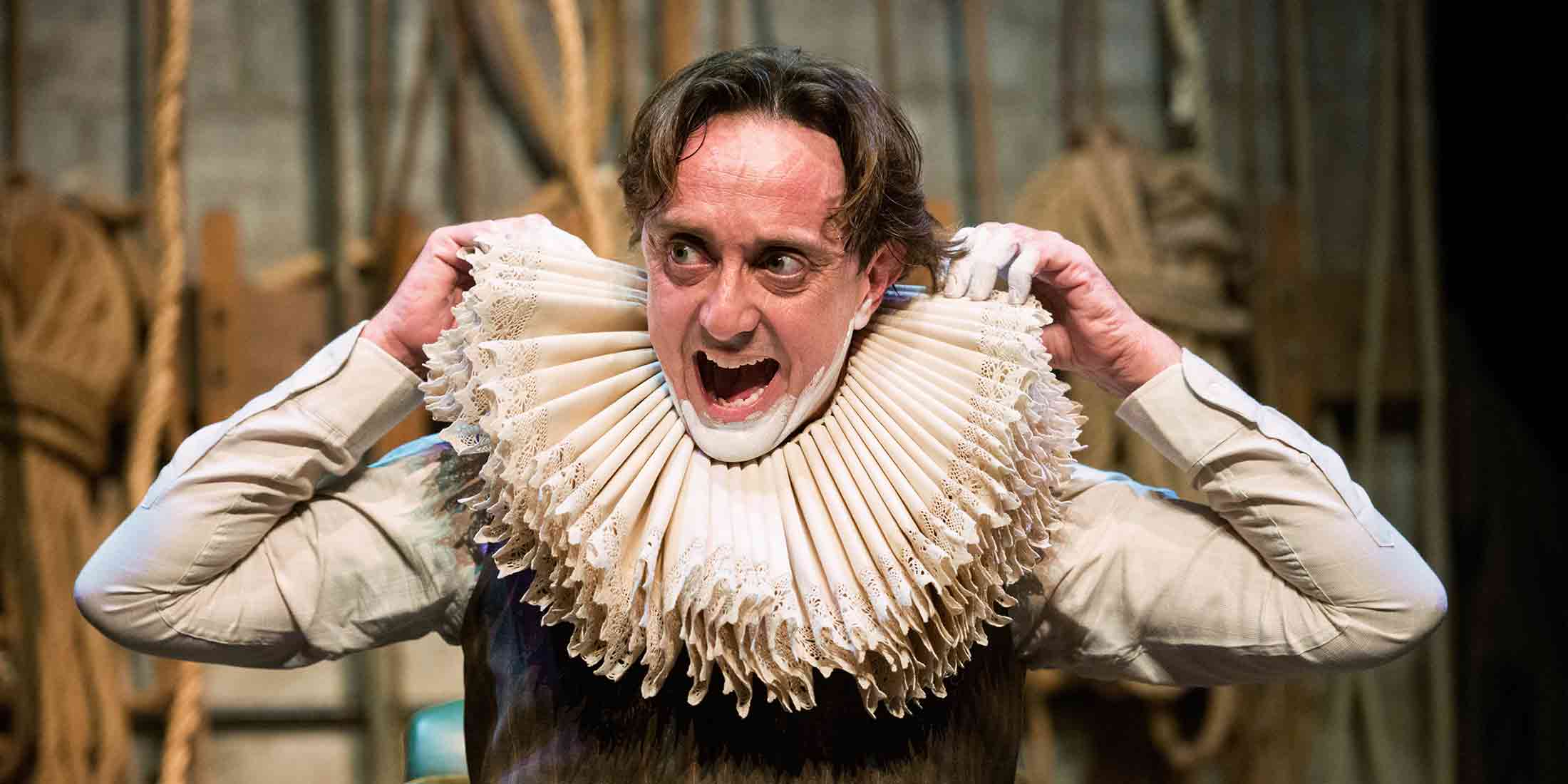 Free adaptation of Shakespeare's great play to explore theatre but above all the human condition
An actor faces the challenge of playing Richard III, the ruthless monarch in Shakespeare's tragedy. He has spent his entire life playing supporting roles and thinks he deserves this opportunity. As the character is developed, affinities between the actor and the English monarch begin to emerge. Both are ambitious and intelligent. As their life stories intertwine, the relationship between the actor, the character and the audience becomes ever closer. A monologue performed by Joan Carreras and penned by Gabriel Calderón, one of the most internationally-renowned Uruguayan playwrights and directors. 
Ibero-American Connection
Duration: 1 h 10 min
Premiere
State: Uruguay / Catalonia
With the collaboration of   
Artistic team
Authory and direction

: Gabriel Calderón

Translator: Joan Sellent

Performer

: Joan Carreras 

Scenic space

:

Laura Clos (Closca)
Costume: Sergi Corbera 
Lighting: Ganecha Gil
Sound: Ramón Ciércoles
Assistant director: Olivia Basora
Costume assistant and characteritzation: Núria Llunell
Head technician: Pere Capell
Intern in scenography: Marta Calderón Gómez
Executive production: Luz Ferrero
Production assistant: Marta Colell

Cop

roduction

: 

Grec Festival de Barcelona 2020 and Temporada Alta 2020   
Acknowledgements: Emili Agustí
Parallel activities
At distance pre-function
Wednesday  2 of December at 7.30 pm
Dinamizes: Recomana
Organizes:   

If you like this show, we suggest you...