A theatrical road-movie winner of the XV Quim Masó Award that explains Fadi's desperate escape through the geography of a large part of the state
A theatrical road-movie winner of the XV Quim Masó Award that explains Fadi's desperate escape through the geography of a large part of the state
Immigration
Social critique
Travel
Younes' escape after the attack on La Rambla in 2017 inspires this piece by actor and playwright Josep Julien, winner of the 15th Quim Masó Award and the 2020 SGAE Jardiel Poncela Award. A road movie featuring the young Fadi. A desperate flight through Spain.
Artistic team
Artistic team
Authorship and address: Josep Julien
Performers: Neus Ballbé and Moha Amazian
Scenography: Anna Tantull
Lightning: Ganecha Gil
Sound space: Neus Ballbé
Audiovisual narrative: Ivó Vinuesa
Assistant director: Xavi Buxeda
Photography: Xavi Buxeda and Josep Julien
Executive production: Maria G. Rovelló
Production: Anna Güell – Qars Teatre
In co-production with Temporada Alta and Teatre Nacional de Catalunya
In collaboration with Estruch- Fàbrica de Creació de les Arts en Viu
With the support of Departament de Cultura de la Generalitat de Catalunya
Thanks to: Fundació La Plana, Íntims Produccions, Desguace Rollín, Maria Alaix, Xavier Pérez Fromzero, Ajuntament de Pontós, Joan Solana, Josep Font, Aida Llop
Bonobo is the winning project of the 15th edition of the Quim Masó Award 2021 and the SGAE Jardiel Poncela Award 2020
FROM THE SAME DIRECTOR
Instruccions per cridar al·leluia – VI Torneig de Dramatúrgia Catalana (TA16)
+ Info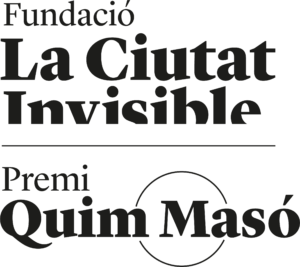 If you like this show, we suggest you...