Testimoni de guerra
Pau Carrió - Laura Aubert - Pol López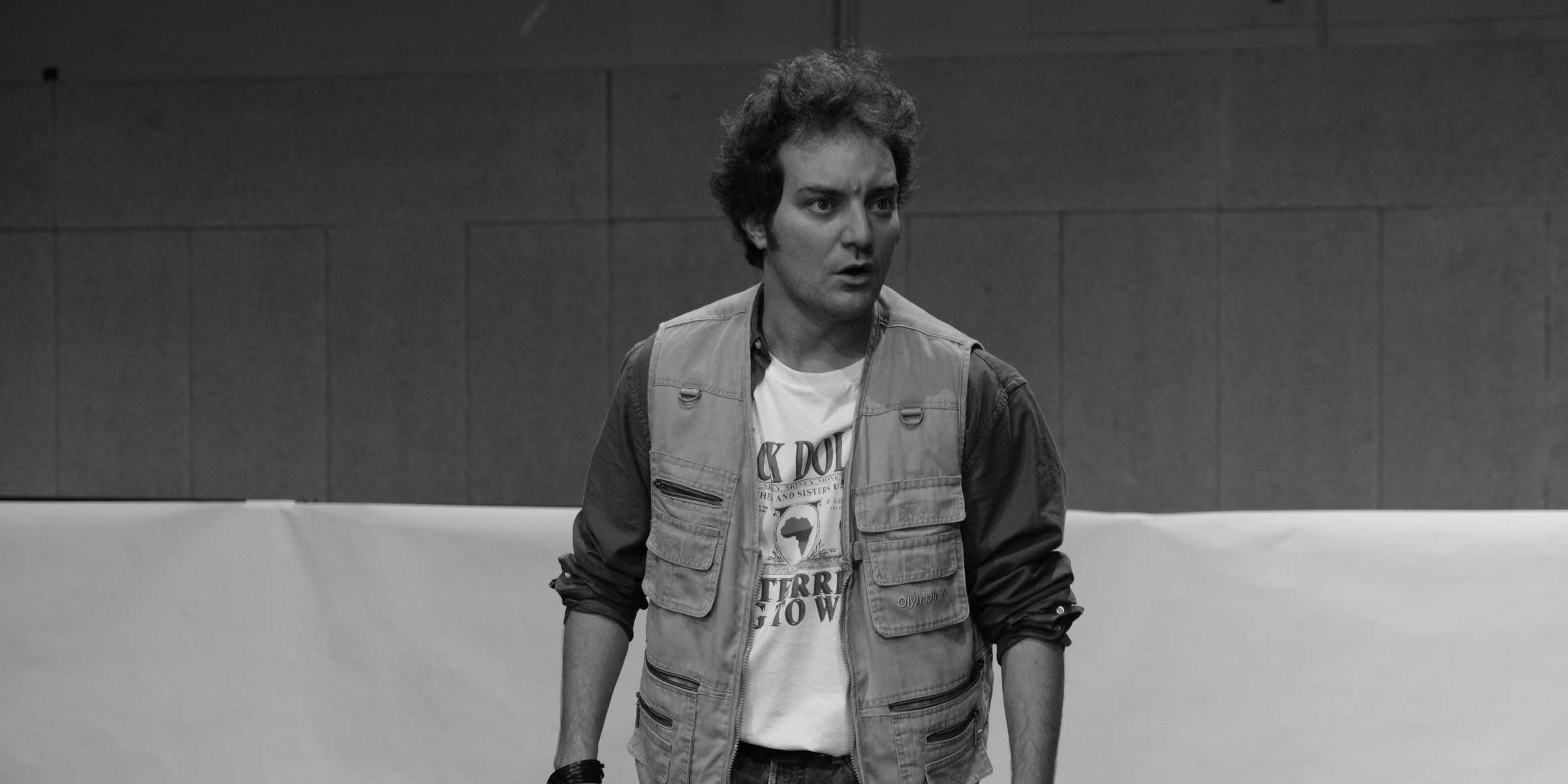 A dramatic diptych by Pau Carrió to explore the ethical paradoxes of war journalism
A dramatic diptych by Pau Carrió to explore the ethical paradoxes of war journalism
Human rights
War journalism
Pau Carrió examines two of the most emblematic names in war journalism: South African photographer Kevin Carter, who committed suicide four months after receiving the Pulitzer Prize for photographing a Sudanese girl with a vulture behind her, and war correspondent Marie Colvin, assassinated by the Syrian regime in 2012 after covering many armed conflicts. A dramatic diptych – winner of the 13th Quim Masó Award 2019 – about news from war zones and its consequences, focusing on the issues and paradoxes raised by portraying violence from far off places through the media. 
Artistic team
Artistic team
Authory and direction

: Pau Carrió 
Direction: Pau Carrió 
Performers: Laura Aubert and Pol López

 

Scenic space: Judit Colomer Mascaró 
Costume: Zaida Crespo Godall 
Lighting: Raimon Rius

 

Executive production: Júlia Molins i Maria G. Rovelló
Digital design: Marc Permanyer 

Production:

Teatre Nacional de Catalunya and XIII Premi Quim Masó 

Winning show of the

 Premi

o

Quim Masó 2019

     
+ Info
Duration: 1 h 40 min
Premiere
If you like this show, we suggest you...