Teatro Amazonas
Azkona & Toloza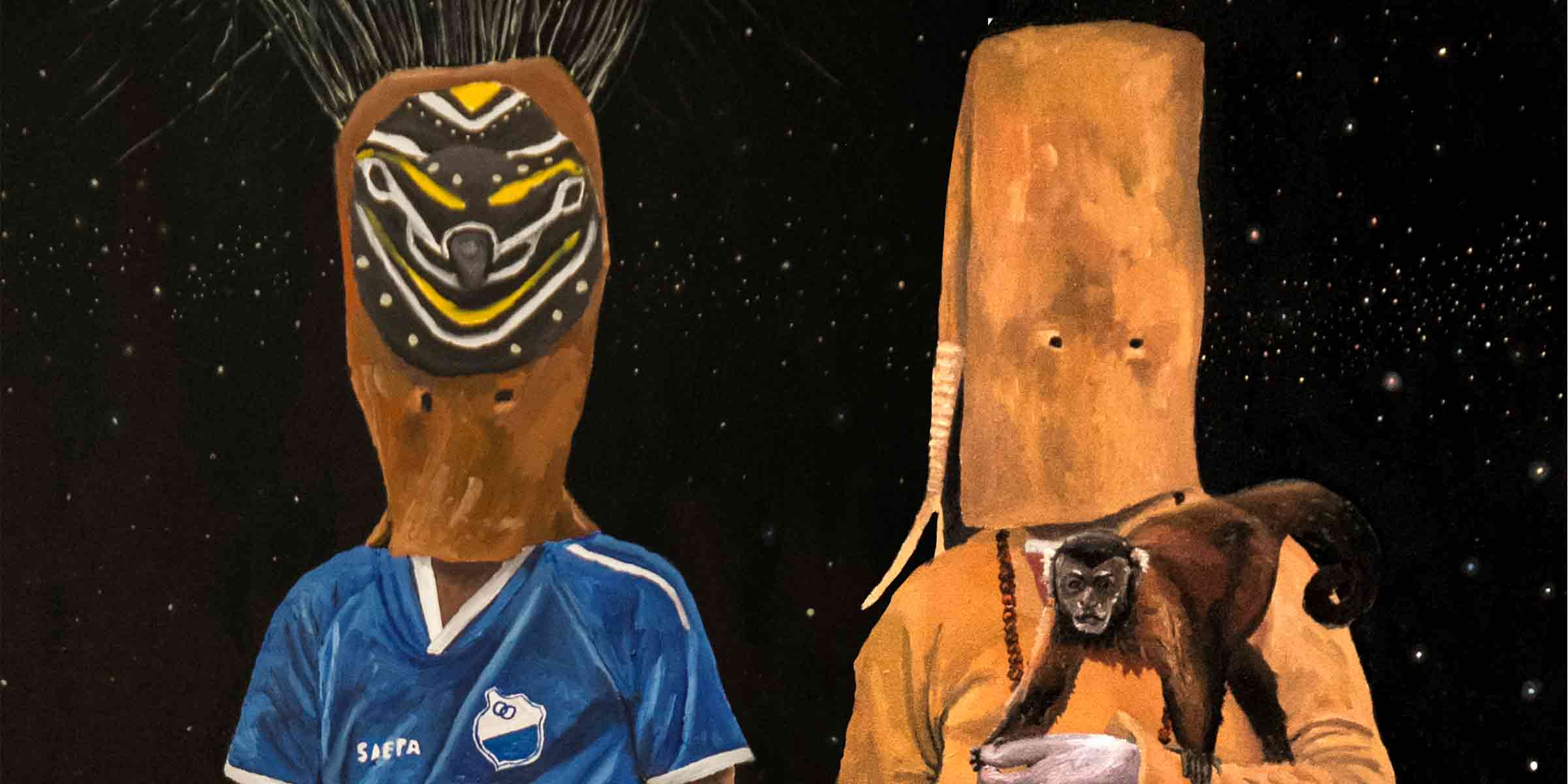 A delicate, rigorous and ironic piece of documentary theatre portraying capitalism's destruction of the Amazon rainforest
A delicate, rigorous and ironic piece of documentary theatre portraying capitalism's destruction of the Amazon rainforest
Colonialism
Documentary theatre
To understand the world
Teatro Amazonas is the third part of Azkona & Toloza's Pacífico documentary trilogy. A critical and geographical journey through the many forms of historical and contemporary colonialism, the barbarism wielded over Latin American territory, and the destruction of the land and indigenous cultures. With documentary rigour and a very ironic subtext, this duo now focuses on Brazil's Amazon rainforest to explain the serious conflict between nature and its inhabitants and relentless capitalist exploitation. Discordance mixed with the madness created by this overwhelming environment, such as building a luxurious opera house in the middle of the jungle. 
Artistic team
Artistic team
Authory

:

Azkona & Toloza 
Staging and dramaturgy: Laida Azkona Goñi and Txalo Toloza-Fernández 
Performers: Laida Azkona Goñi and Txalo Toloza-Fernández 

Scenic space:

Xesca Salva and Azkona & Toloza 
Costume: Sara Espinosa 
Lighting: Ana Rovira 
Original soundtrack and sound space: Rodrigo Rammsy 
Sound concept: Juan Cristóbal Saavedra 

Audiovisual design:

MiPrimerDrop 
Direction and dramaturgy assistant: Raquel Cors Munt
Research: Leonardo Gamboa Caneo 

Production:

Azkona & Toloza, Grec Festival de Barcelona, Théâtre de la Ville de Paris, Festival d'Automne à Paris, Théâtre Garonne – scène européenne, Marche Teatro – Inteatro Festival and Antic Teatre de Barcelona 

With the collaboration of

:

DNA Creación 2019, Azala Espazioa, El Graner – Mercat de les Flors, La Caldera, Teatre L'Artesà, Teatro Gayarre, Nave – Centro de Creación e Innova Cultural – Fundación Bancaria Caja Navarra and Obra Social "la Caixa" 

Project associated with

 LABEA, Laboratorio de Arte y Ecología 
+ Info
Ibero-American Connection
If you like this show, we suggest you...