Pleasant Island
Silke Huysmans - Hannes Dereere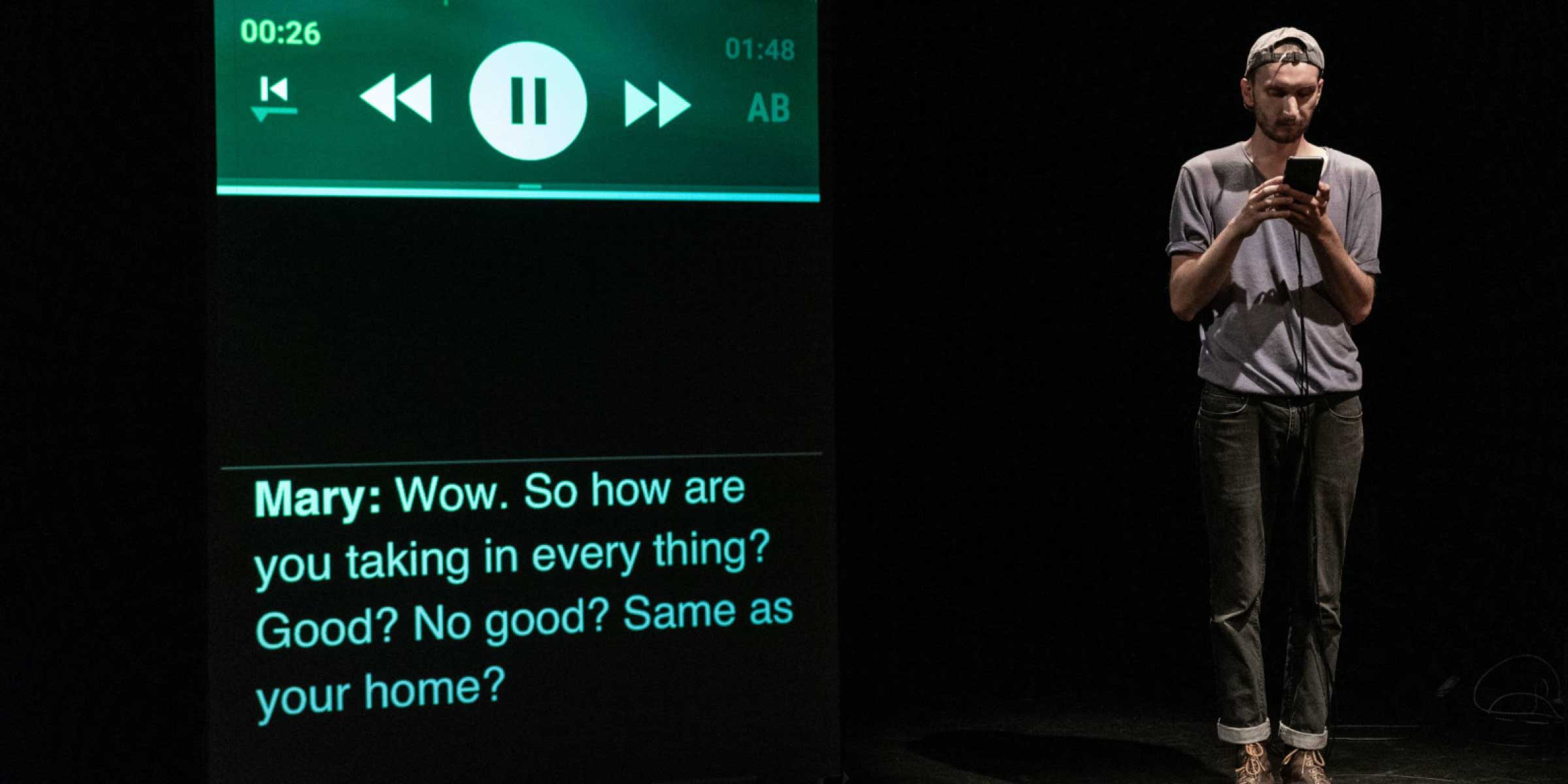 In the Pacific there are not only paradisiacal islands with evocative names but also hells, such as the island of Nauru, the perfect metaphor for capitalist greed, environmental collapse and dehumanisation
In the Pacific there are not only paradisiacal islands with evocative names but also hells, such as the island of Nauru, the perfect metaphor for capitalist greed, environmental collapse and dehumanisation
Documentary theatre
New technologies
To understand the world
Nauru is a small island in the middle of the Pacific, off New Guinea. It is also the ironic metaphor for environmental and human destruction. Threatened by global warming and ruined in every way by the brutal exploitation of its natural resources (phosphates), now one of its main sources of income is ceding its land to the Australian government to set up refugee camps. An island closed to outside curiosity. Flemish creators Silke Huysmans, of Brazilian origin, and Hannes Dereere, both rising stars of Belgian avant-garde, went there to gather information for a documentary and performative theatre project to denounce colonialism, extractive capitalism, migration and the destruction of nature. 
Artistic team
Artistic team
Authory and performers

: Silke Huysmans and Hannes Dereere 
Dramaturgical consultancy: Dries Douibi 
Sound space: Lieven Dousselaere 
Production: Campo 
Coproduction: Kunstenfestivaldesarts, Spring Festival Utrecht, Beursschouwburg, Kunstenwerkplaats Pianofabriek, Spielart, Veem House For Performance & De Brakke Grond 
With the support of: Vlaamse Gemeenschapscommissie 
If you like this show, we suggest you...