Sous les Violons, La Plage!
cabosanroque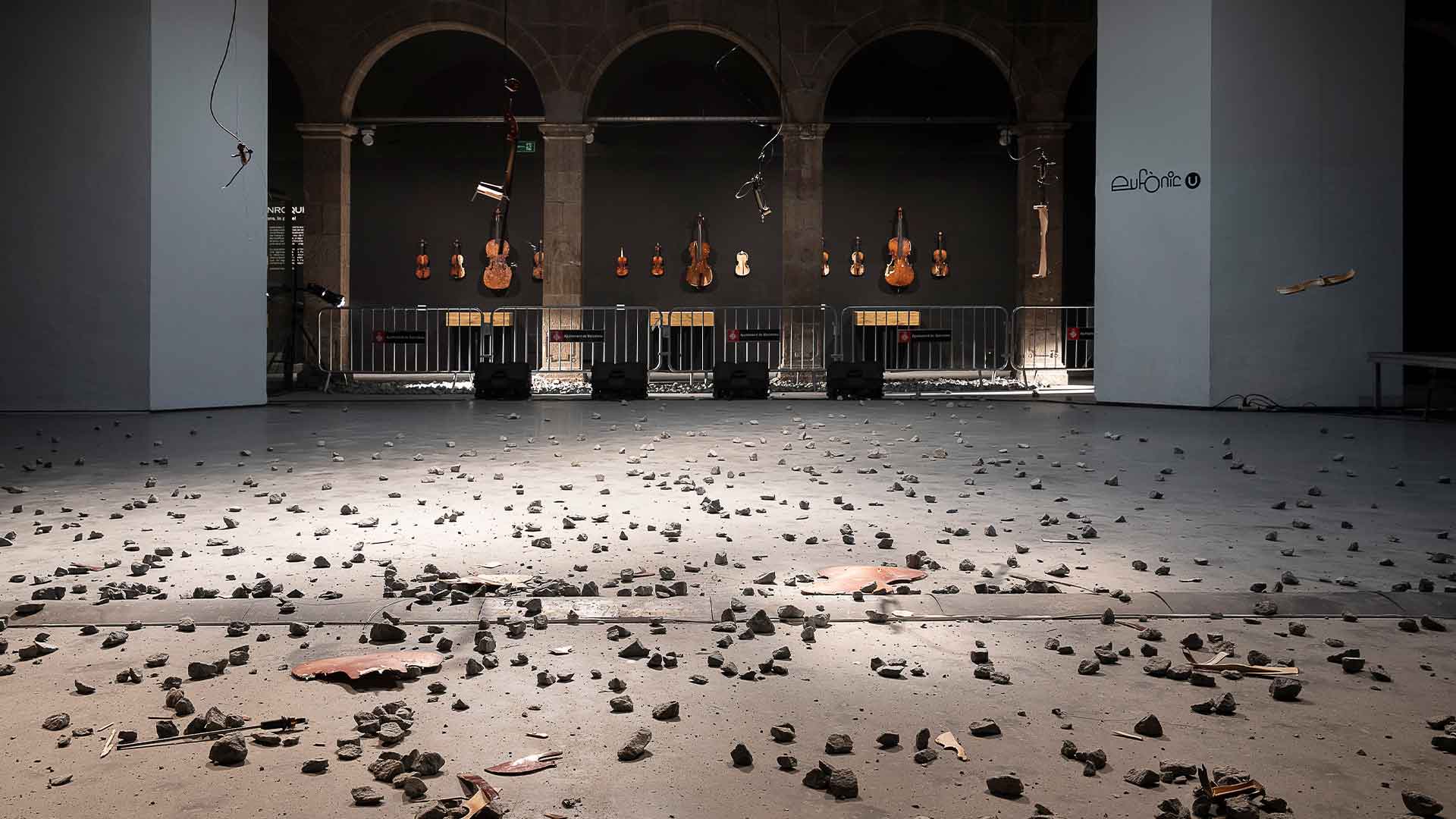 setting-up
interactive
Provocative
provocative
setting-up
Haydn's quartet is transformed through destruction to change harmony, rhythm and timbre. A group creation piece that challenges restrictions and explores new territories.
Artistic team
Artistic team
Authorship: cabosanroque, Roger Aixut and Laia Torrents
Audiovisuals: Josep M. Jordana
Production: Festival Panoràmic and Fundació Lluís Coromina
From the same creators
Flors i viatges (TA22), Audioguia per a supermercats en temps de pandèmia (TA20), Dimonis (TA19), No em va fer Joan Brossa (TA16) 
If you like this show, we suggest you...