Double Infinite. The Bluebird Call
Mal Pelo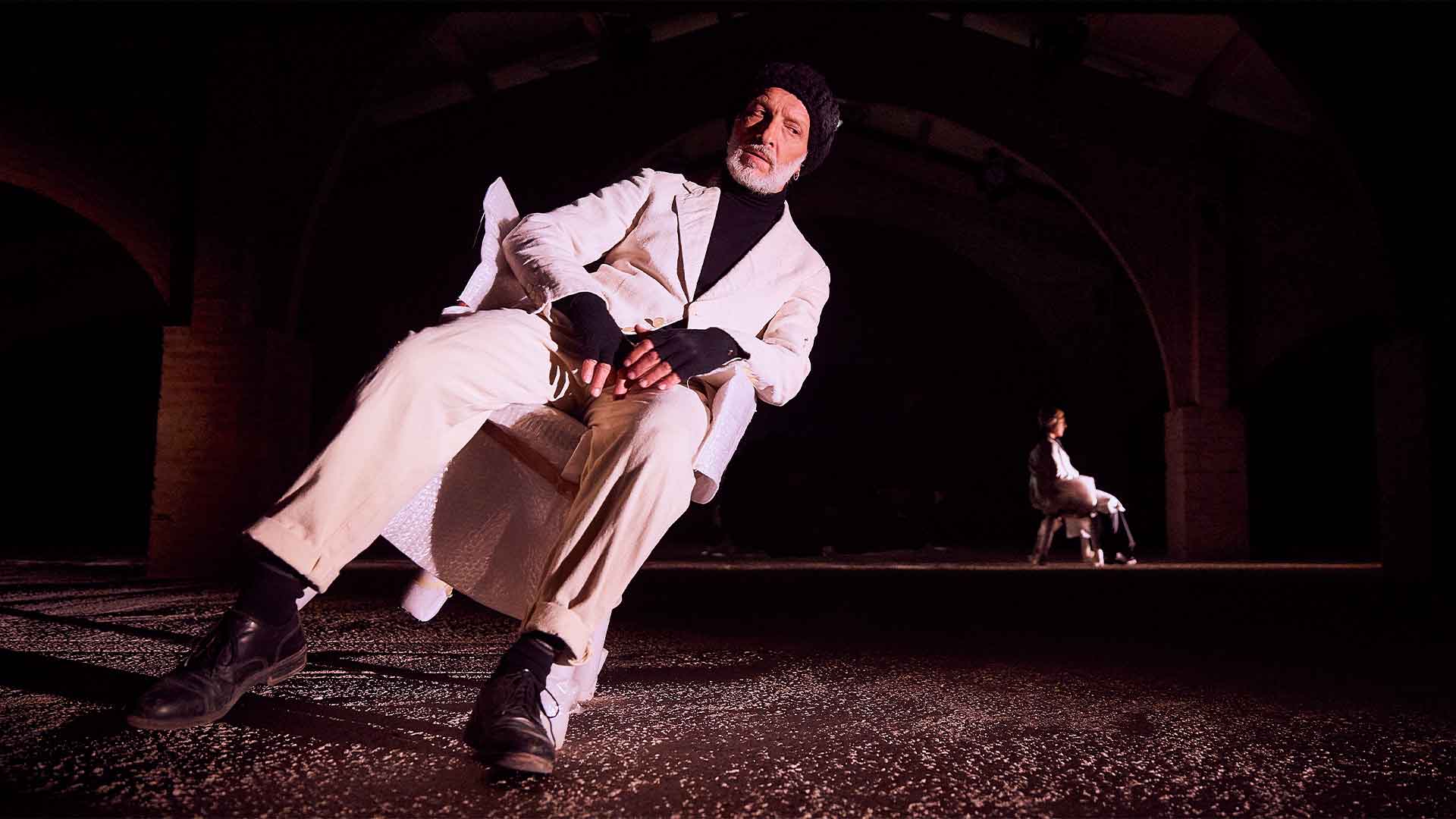 Pep Ramis i Maria Muñoz exploren plegats la fragilitat dels cossos
Pep Ramis i Maria Muñoz exploren plegats la fragilitat dels cossos
Pep Ramis and María Muñoz head up an intimate choreography in which they pursue apparently impossible realities. The result is a show to rediscover terrains of a language of movement.
Artistic team
Artistic team
Direction and interpretation: María Muñoz and Pep Ramis
Collaboration in the direction: Leo Castro
Sound composition: Fanny Thollot
Live músic: Joel Bardolet (violin), Quiteria Muñoz (soprano), Bruno Hurtado (violón)
Lightning: August Viladomat/Luís Martí
Scenic space: Pep Ramis/Adrià Miserachs
Costume: CarmePuigdevalliPlantés
Vídeo: Leo Castro
Coproduction: Théâtre de la Ville, Paris; Teatre Principal de Palma; Diputació de Girona; EL CANAL Centre de Creació d'Arts Escèniques Salt / Girona, ICEC Departament de Cultura de la Generalitat de Catalunya i Temporada Alta

With the support of Festival de Otoño; Théâtre Garonne, Toulouse
With the collaboration of L'animal a l'esquena
De la mateixa companyia
Highlands (TA21), Inventions (TA20), On Goldberg Variations / Variations (TA19)
Prepara la teva funció
Mira la conversa de La Caverna 
María Muñoz, ballarina, professora i coreògrafa valenciana de dansa contemporània, cocreadora i durant més de vint anys codirectora de la companyia de dansa Mal Pelo (María Muñoz i Pep Ramis), conversa amb la directora Carlota Subirós per contrastar les seves visions artístiques com a creadores escèniques.
If you like this show, we suggest you...