With this production, La Veronal addresses teenagers for the first time and introduces new audiences to a choreographic language applauded on the main international stages.
Artistic team
Artistic team
Idea and artistic direction: Marcos Morau
Choreography: Marcos Morau, in collaboration with the performers
Performers: Àngela Boix, Jon López, Núria Navarra, Lorena Nogal, Marina Rodríguez and Shay Partush
Voiceover: Victoria Macarte and Nathaniel Ansbach
Text: Carmina S. Belda and Pablo Gisbert
Scenography: Max Glaenzel
Costumes: Silvia Delagneau
Lighting: Bernat Jansà
Sound design and original music: Juan Cristóbal Saavedra
Set design: Max Glaenzel
Costume design: Silvia Delagneau
Music: Laurie Anderson
Video: Marc Salicrú
Production: La Veronal
Co-production: Grec 2023 Festival de Barcelona – Institut de Cultura Ajuntament de Barcelona, Oriente Occidente Dance Festival, Centro de Cultura Contemporánea Condeduque, Mercat de les Flors, Les Théâtres de la Ville de Luxembourg, Chaillot Théâtre National de la Danse, Festival Equilibrio – Fondazione Musica per Roma, Hessisches Staatsballett in the frame of Tanzplattform Rhein-Main, Triennale Milano and Temporada Alta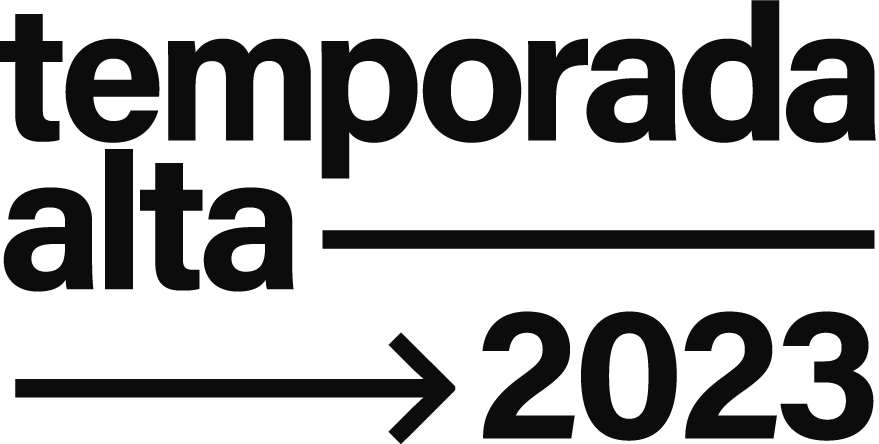 From the same creators
Opening Night (TA22), Sonoma (TA21), Equal Elevations (TA16), Rússia (TA14)
Prepara la teva funció
Mira la conversa de La Caverna
Cesc Casadesús, director artístic del Grec Festival de Barcelona des del 2016, entrevista Marcos Morau, coreògraf valencià i director de La Veronal, una de les companyies de dansa-teatre amb més prestigi internacional.
If you like this show, we suggest you...