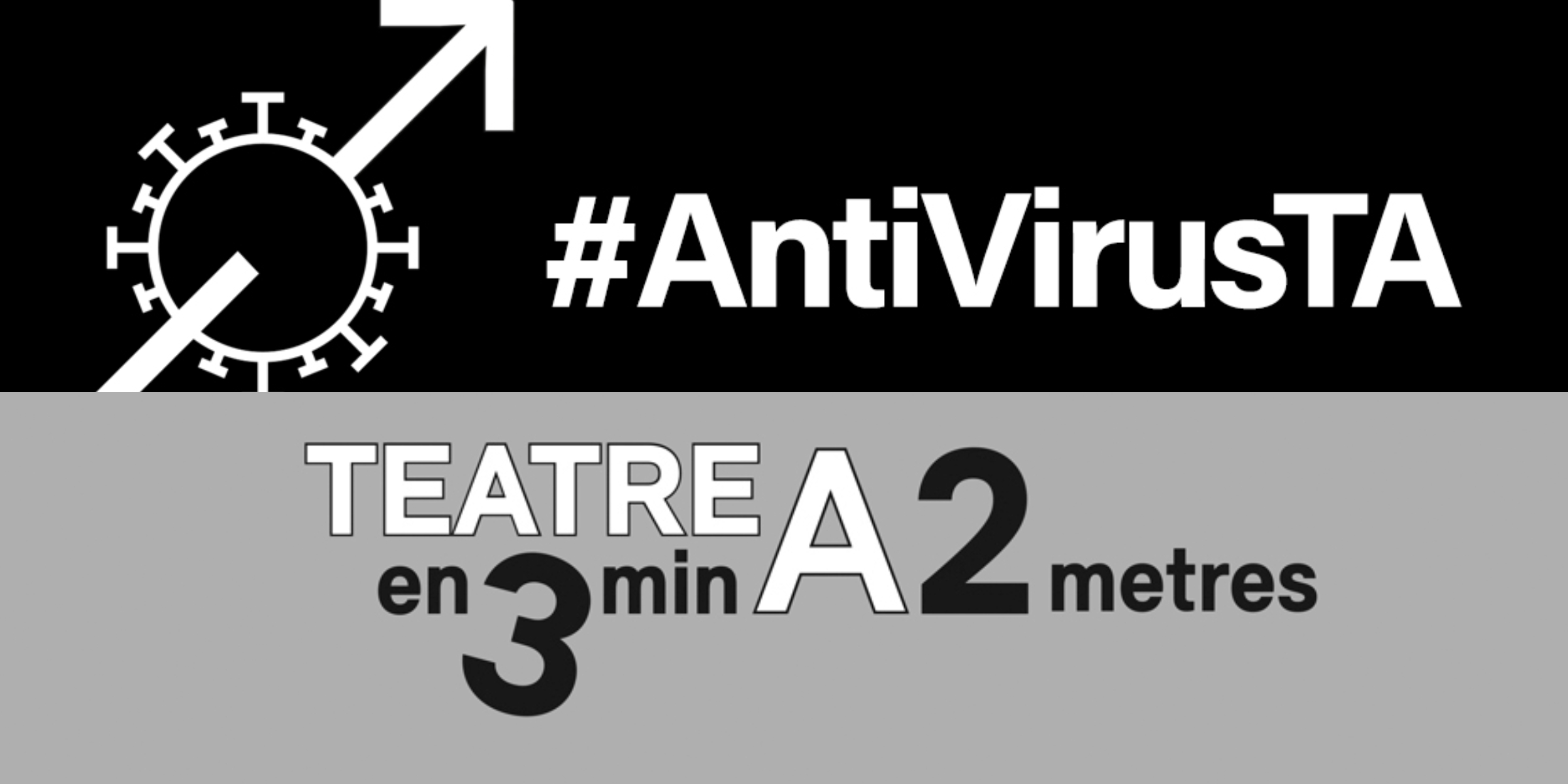 Theatre pills, prescribed to theatre fans with little spare time
We present proposals —fresh, varied and complimentary— perfect for time spent waiting, travelling, or simply moments of peace. A monologue, a poem, a choreography, a short… what do you fancy most?
+ Info
—AntivirusTA. Project from the festival emerging in the first week of the lockdown. We contacted artist and companies—friends of the festival—to ask them whether they felt like sending in short home recordings to share with us.  Pere Arquillué, Vicky Peña, Sol Picó, Francesc Orella and many other artists decided to participate.
—3-minute theatre. Programme of international contemporary theatre in video clip format created in conjunction with the Ramon Llull Institute, Temporada Alta, the Sala Timbre 4 (Buenos Aires) and collaboration from Sala Verdi (Montevideo). A total of 15 clips were produced, 10 based on the works of playwrights from Catalonia and the Balearic Islands, and 5 Argentine. Taking part were Clàudia Cedó, Pau Miró, Llàtzer Garcia, Claudio Tolcachir, and many more.
—Sin título [Untitled], a short film by Gabriel Calderón
"I didn't give a title to the audiovisual piece we'd done with Grompone and Dahiana, which was neither accidental nor flippant, rather it was our way of not completing the act, of leaving it incomplete, even in the body of its content, inconclusive in its form and strength, as it isn't theatre, because theatre is something else. But we did want to evoke an echo, a memory beneath a certain outlook when seen by certain eyes." Gabriel Calderón
With: Dahiana Méndez and Gabriel Calderón
Audiovisual production: Miguel Grompone
Texts: Gabriel Calderón
With the collaboration of: Sala Verdi
If you like this show, we suggest you...