Miss Univers
Juana Dolores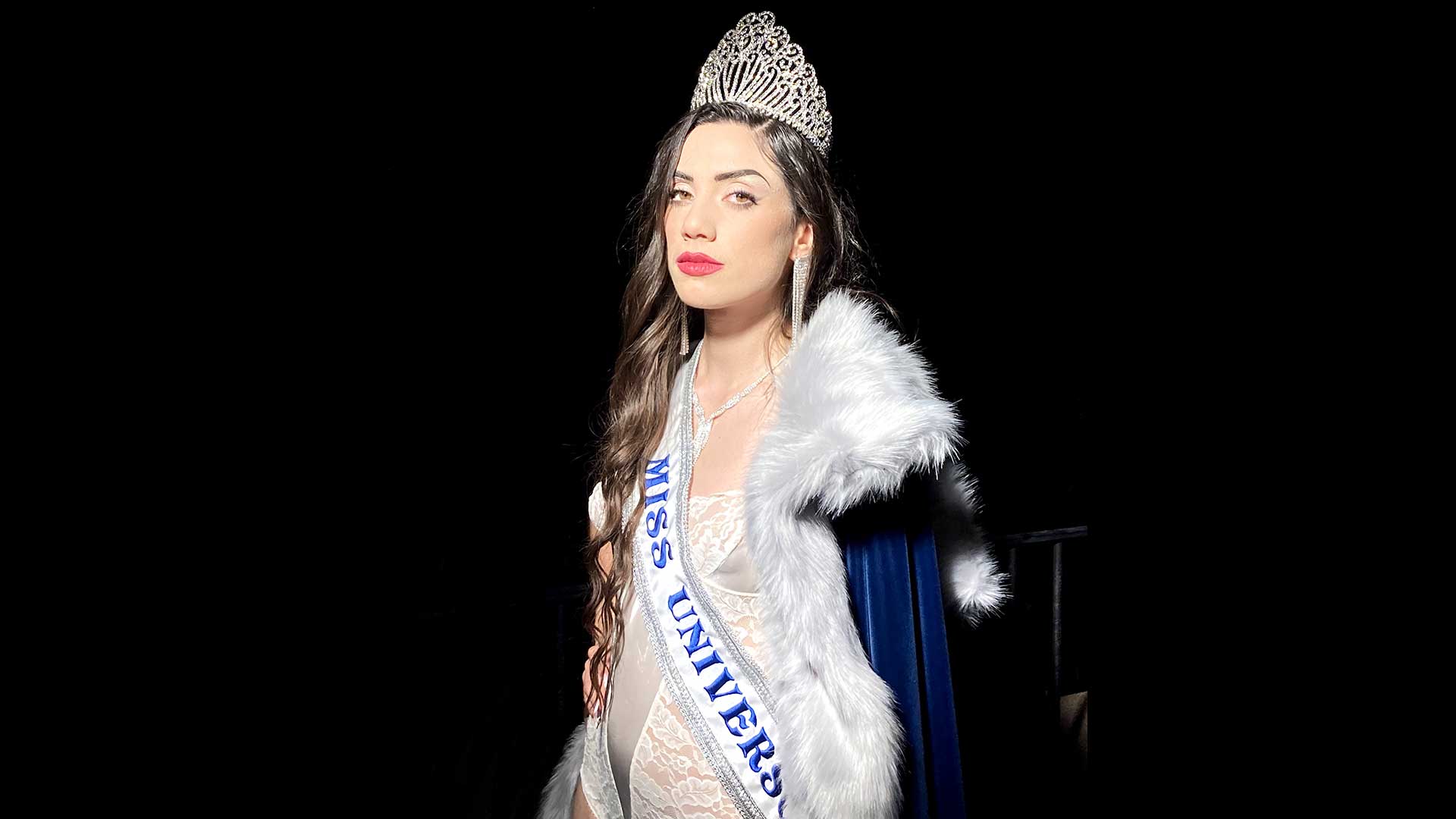 Juana Dolores presents this audiovisual projecte, after her brilliant theatrical debut
Juana Dolores presents this audiovisual projecte, after her brilliant theatrical debut
Eroticism
George Bataille
Transgressive
One of the 15 cinematographic vignettes of the film Masculin Féminin (1966) by Jean-Luc Godard corresponds to the interview that the protagonist, Paul, son of Marxism, makes with Elsa, Mademoiselle 19 years old, a girl who does not have an image of her based on the figure of the intellectual and / or the revolutionary, who is simply happy with all the advantages that being chosen "the most beautiful" has given her: fame, travel, luxuries. Socialism, the Vietnam War, the female vote and the contraceptive pill are some of the political issues on which Miss 19 thinks timidly and confused; on the other hand, she does not hesitate much when expressing his enthusiasm for the United States, a country where, she considers, women have a more important role than in France. From the imagery around beauty contests, the dichotomy between masculinity and femininity, and with the poetics of this short film as the main reference, which she starred in an Interpretation workshop directed by Joan Ollé while she was studying in Institut del Teatre, Juana Dolores, now plays a Miss Univers that thinks about the concept of eroticism in Georges Bataille while being interviewed on a rooftop in Barcelona from which you can see the Barcelona Men's Penitentiary Center, popularly known as La Modelo.
Artistic team
Artistic team
Creation, direction and performance: Juana Dolores
Production: Temporada Alta
If you like this show, we suggest you...