#JUANA DOLORES# *massa diva per a un moviment assembleari*
Juana Dolores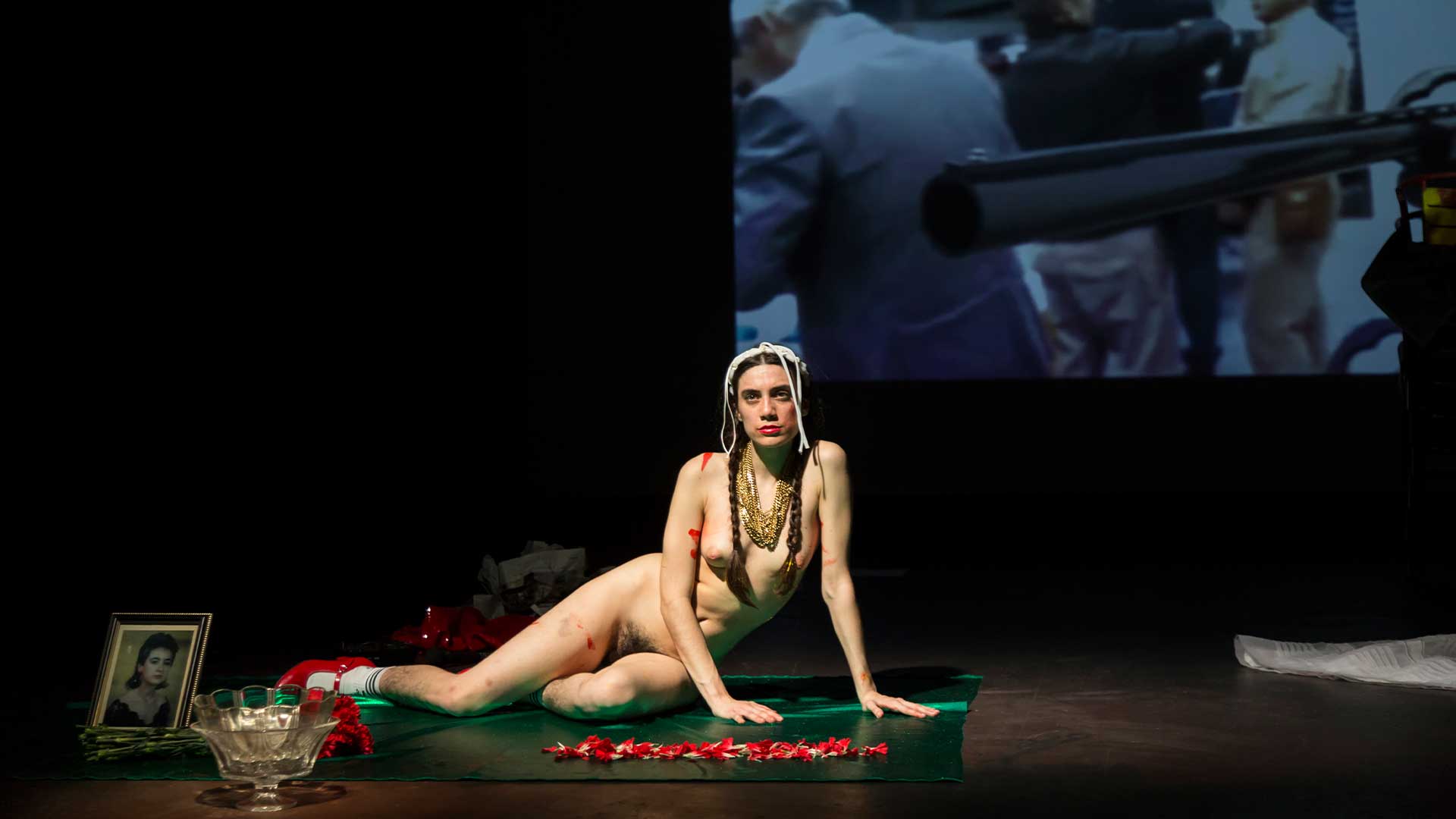 An uncompromising and uncompromising debut monologue by a performer with a voice radically her own
An uncompromising and uncompromising debut monologue by a performer with a voice radically her own
Class struggle
Individual and community
Performance
Juana Dolores is the last total artist in the Catalan scene. An awardwinning poet, in 2020 she debuted as a playwright and performer with this monologue about the radical defence of individuality in the face of the collectiveness and gregariousness.
Artistic team
Artistic team
Directon, text and performance: Juana Dolores
Political commissariat: Josemi Gutiérrez and Kevin Guerrero
Sound space: Sofía A. Martori
Lighting: Adrià Juan Garriga, Semolina Tomic
Design and edition of the songbook: Sandy Moldavia
Artistic accompaniment: Semolina Tomic, David Aguilar and Rita Rakosnik
Production: Antic Teatre
Acknowledgements: TNT, El Graner and Can Felipa
+ Info
#ArtèriaProposa

If you like this show, we suggest you...