La gioia (La joia)
Pippo Delbono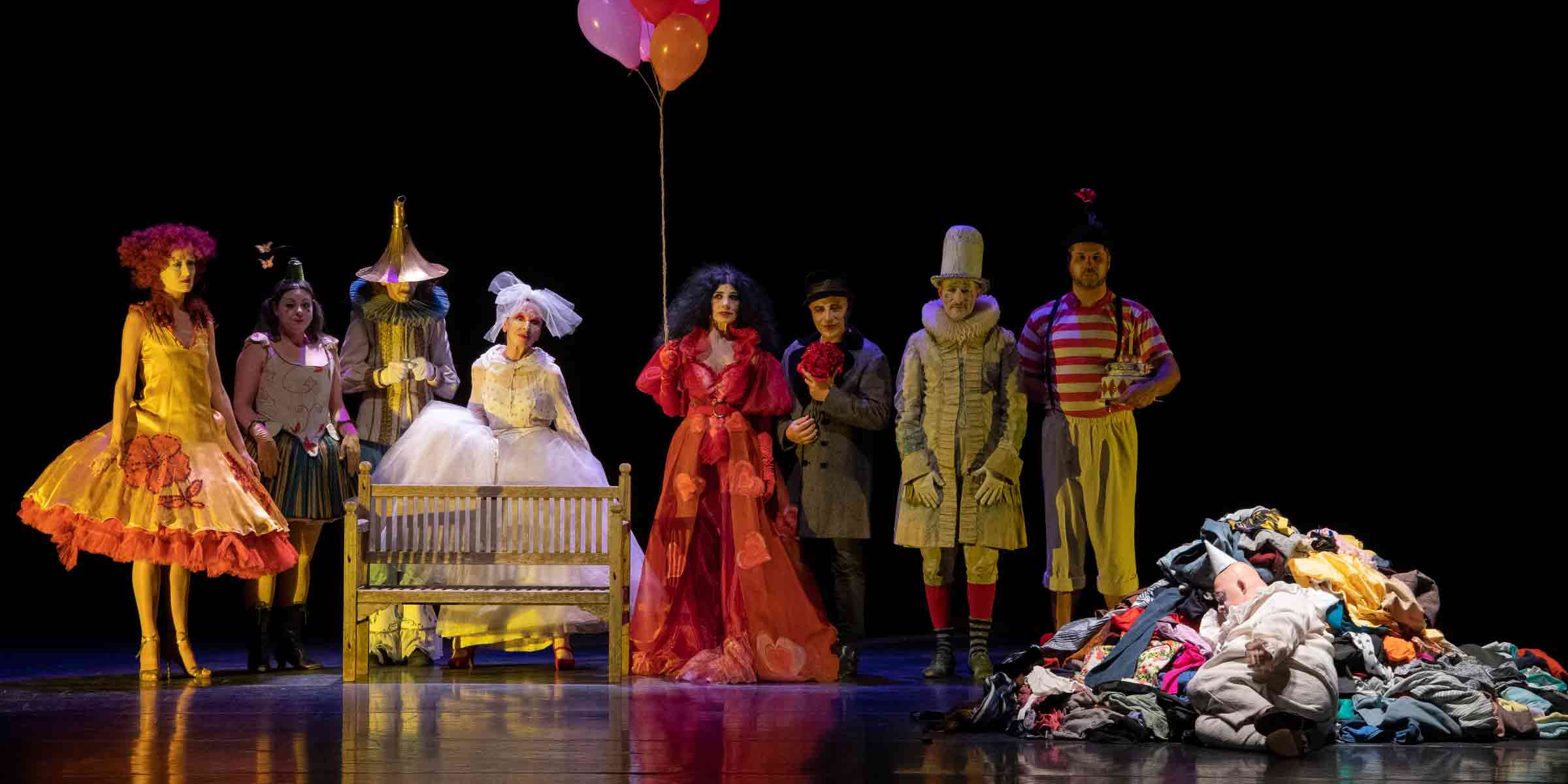 A crazy journey through the most extreme emotions orchestrated by one of the Italian directors with a highly personal theatrical universe
A crazy journey through the most extreme emotions orchestrated by one of the Italian directors with a highly personal theatrical universe
Inclusive Theatre
Life and death
Poetic
With the aesthetics and magic of circus, Pippo Delbono – one of the Italian directors with a highly personal theatre universe – has created a show about joy, a feeling that runs even deeper than happiness. A show to return to the origins of his theatre to explain the history of his company and a tribute to one of his most charismatic performers: Bobò, who was deaf-mute, illiterate and the protagonist of his productions for over 20 years until his recent death. A kaleidoscopic journey through the most extreme emotions: distress, pain, happiness, enthusiasm. An authentic ritual rooted in theatre. 
Artistic team
Artistic team
Creation and direction: Pippo Delbono
Performers: Dolly Albertin, Gianluca Ballarè, Margherita Clemente, Pippo Delbono, Ilaria Distante, Simone Goggiano, Mario Intruglio, Gianni Parenti, Pepe Robledo, Grazia Spinella and the voice of Bobò
Scenic space: Enrico Zucchelli
Costume: Elena Giampaoli
Light designer: Orlando Bolognesi
Music: Pippo Delbono, Antoine Bataille, Nicola Toscano and various artists
Sound space: Giulio Antognini
Production: Emilia Romagna Teatro Fondazione – National Theatre
Coproduction: Théâtre de Liège and Le Manège Maubeuge – Scène Nationale
+ Info
Duration: 1 h 20 min
Premiere in Catalonia
State: Italy
Show in Italian with catalan surtitles
A show offered by:   

If you like this show, we suggest you...