El cos més bonic que s'haurà trobat mai en aquest lloc
Josep Maria Miró - Xavier Albertí - Pere Arquillué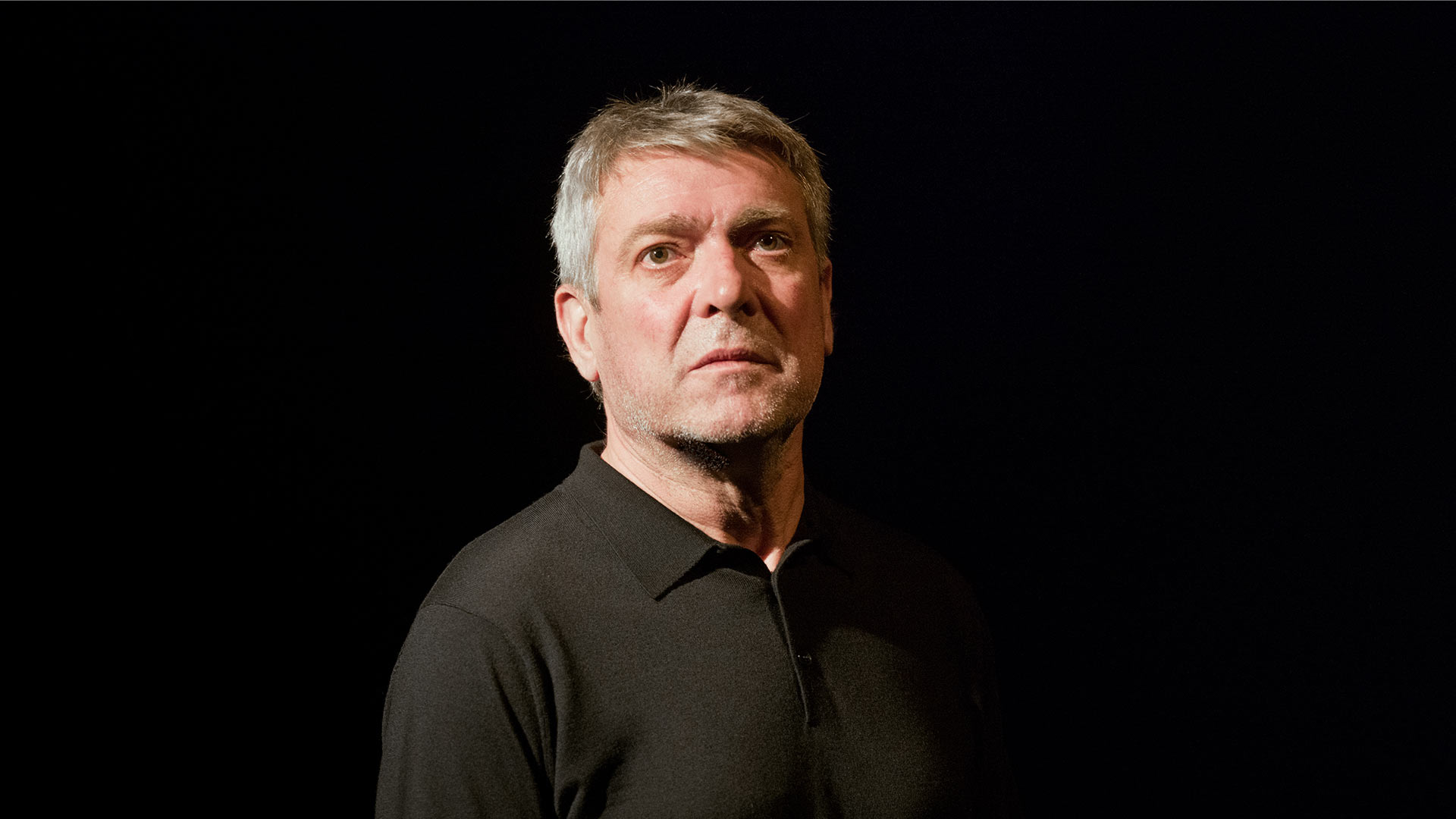 Pere Arquillué stars in this seven-voice monologue about a small town, its inhabitants and their secrets
The body of a seventeen-year-old boy is found dead, dressed only in a red swimsuit and sneakers in the middle of a field of fodder. The discovery of this corpse initiates this text by a single interpreter, where through several voices, as if it were a ritual of exorcism, we will enter into this event and the beautiful rural landscape of a small town where, apparently, nothing ever happens. We will meet some of its inhabitants, the secrets that are hidden and, above all, the figure of his father, Ramis, who died a decade ago and becomes a crucial piece in this Rashomon.
El cos més bonic que s'haurà trobat mai en aquest lloc received the XLV Premi Born last 2020. Josep Maria Miró becomes the first author to win the prestigious award created in 1970 three times. In 2009 he received it for La dona que perdia tots els avions and in 2011 for El principi d'Arquímedes. The play is part of the Tríptic de l'Epifania, consisting of three texts by a single performer. Last April, the play received two Premis de la Crítica (Barcelona's Critics' Awards): Best Actor and Best text.
El cos més bonic que s'haurà trobat mai en aquest lloc will also be playing at Teatre Romea (Barcelona) for three weeks September 2023, before embarking on a tour through Catalonia during the fall and landing in Madrid (Teatro de La Abadía) February 2024.
Artistic team
Artistic team
Author: Josep Maria Miró
Direction, lighting design, set design and musical composition: Xavier Albertí
Performer: Pere Arquillué
Technical manager and lighting technician: Toni Ubach
Sound technician: Uriel Ireland
Assistant director: Roger Vilà
Executive production and stage management: Marta Colell
Production manager: Josep Domènech
Production: Temporada Alta



Coproduction with Teatre Romea