53 diumenges
Cesc Gay – Pere Arquillué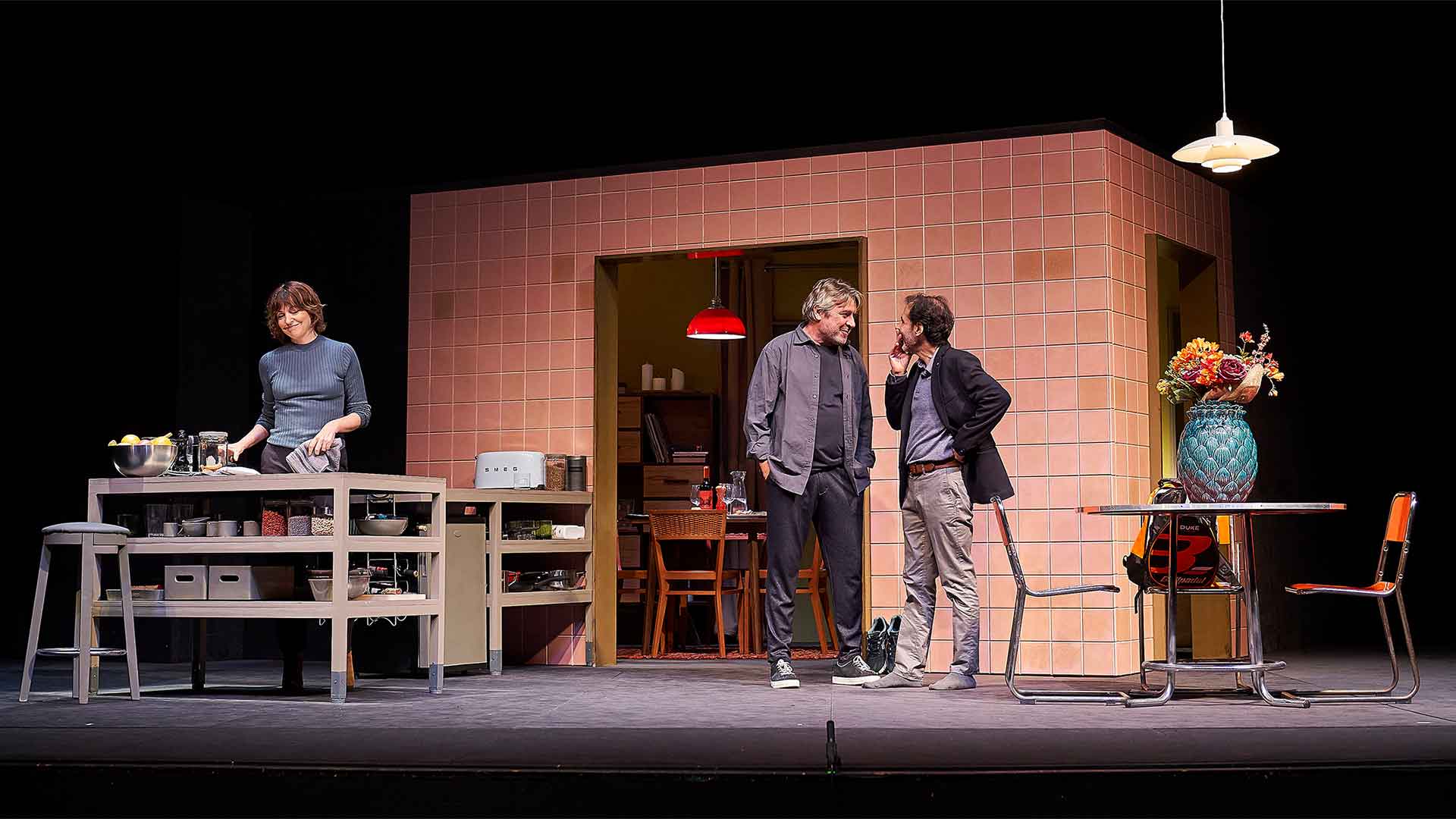 Cesc Gay gets it right again with a penetrating comedy about fraternal relations
Cesc Gay gets it right again with a penetrating comedy about fraternal relations
Family relationships
Humor
Cesc Gay is known for his empathy in dealing with human weaknesses. Through that understanding perspective, he has developed his award-winning urban comedies in the cinema. The same resounding success he achieved with his debut play Els veïns de dalt and now with 53 diumenges.
Artistic team
Artistic team
Authory: Cesc Gay
Direction: Cesc Gay
Performers: Pere Arquillué, Cristina Plazas, Àgata Roca and Lluís Villanueva
Scenic space: Alejandro Andújar
Costume: Anna Güell
Lighting: Carlos Lucena
Sound space: Carles Puntí
Production: Misògines, Elefant, Mola and Teatre Romea
The Temporada Alta programme at the Auditori Teatre Espai Ter in Torroella de Montgrí is sponsored by
By the same creator
53 Diumenges (TA20), Els veïns de dalt  (TA15) 
If you like this show, we suggest you...