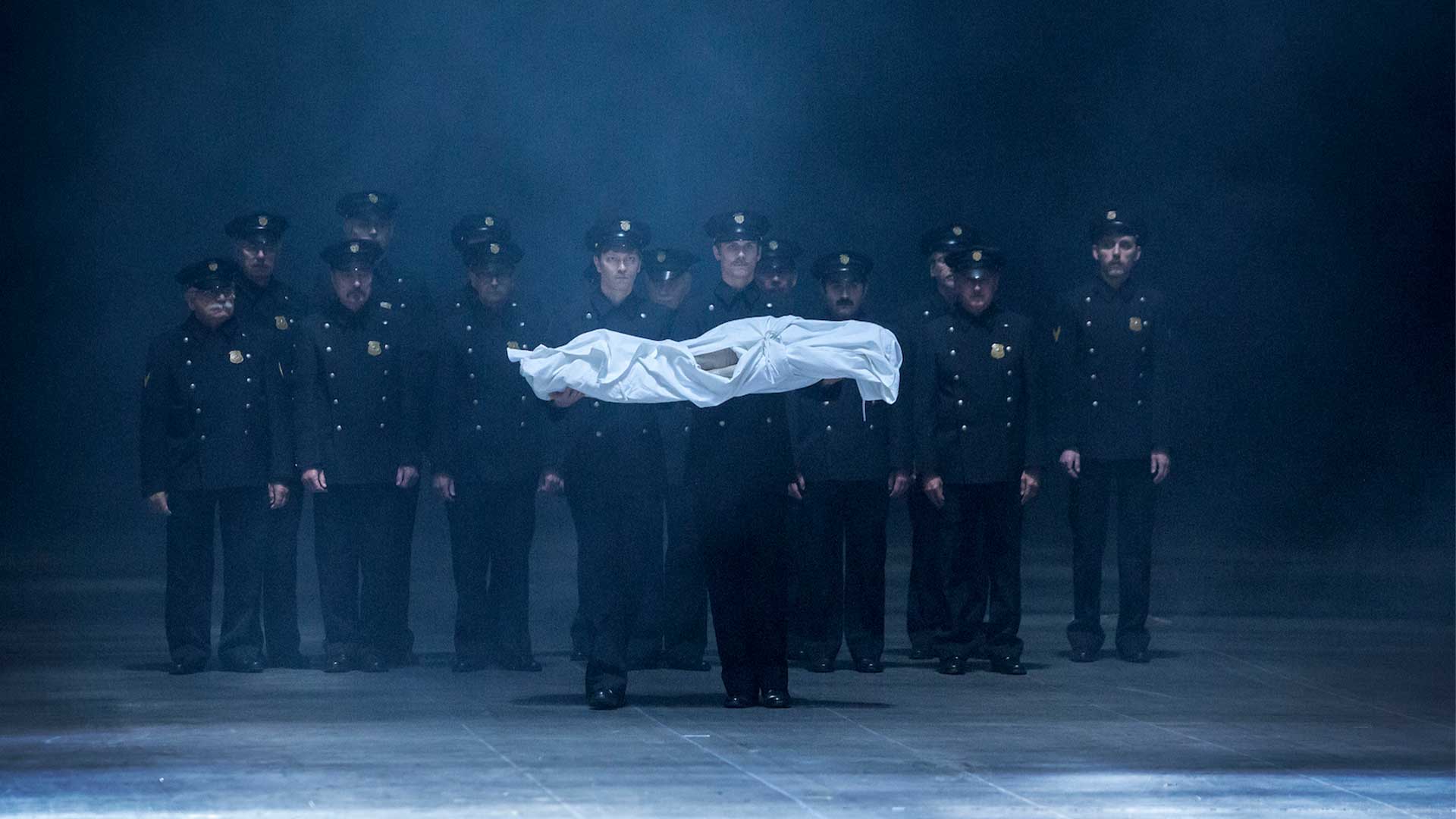 Romeo Castellucci returns to Temporada Alta with a proposal always on the edge, about the responsibility of individuals
Any Romeo Castellucci show is a surprising gift, like this one starring a group of anonymous people dressed as police officers from a silent film. A comedy about the here and now as unpredictable as its creator.
Duration: 1 h 30 min (aprox.)
Premiere in the Spanish State
State: Italy
Show without words
Artistic team
Creation and direction: Romeo Castellucci
Music: Scott Gibbons
Dramaturgy: Piersandra Di Matteo
Texts: Claudia Castellucci
Costume: Chiara Venturini
Scenic sculptures and automatisms: Plastikartstudio
Coproduction: Kunsten Festival des Arts Brussels, Printemps des Comédiens Montpellier 2021, LAC – LuganoArte Cultura, Maillon Théâtre de Strasbourg – Scène Européenne, Manège-Maubeuge Scène nationale, Le Phénix Scène nationale Pôle européen de création Valenciennes, MC93 Maison de la Culture de Seine-SaintDenis, Ruhrfestspiele Recklinghausen, Holland Festival Amsterdam, V-A-C Foundation, Triennale Milano Teatro, National Taichung Theate and Temporada Alta

With the support of
By the same artist
Il Terzo Reich (TA21), Ethica. Natura e origine della mente (TA17), Juli Cèsar. Trossos (TA14)
If you like this show, we suggest you...