Xiula
Descontrol Orquestral
Live a journey full of humor and music through different family stages with the spectacular performance of sixteen musicians on stage
Live a journey full of humor and music through different family stages with the spectacular performance of sixteen musicians on stage
Family
Music for all audiences
Orchestra
An electric musical show that, as if it were a therapy session, invites us to release the drive for personal excellence that we all hold inside and celebrate the fact that we are the way we are. And all done with lots of music and humour.
Artistic team
Artistic team
Creation: Xiula
Musicians and educators: Rikki Arjuna (vocals and guitars), Jan Garrido (vocals and guitars), Adrià Heredia (bass, guitar and vocals), Jesus Pacheco (bass), Marc Soto (percussion, drums and vocals), David Bernal (trombone and flugelhorn) and Gisela Guasch (trumpet)
String orchestra: Maria Roca (violin), Aleix Puig (violin), Xavi Alòs (violín), Laia Besalduch (violin), Sara Balasch (violin), Irene Arguello (viola), Imma Lluch (viola), Amaia Ruano (violonchelo), Tais Costa (violonchelo) and Oriol Martí (double bass)
Organized show with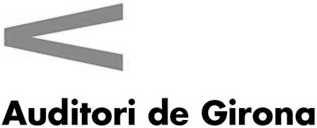 If you like this show, we suggest you...