Ute Lemper & Gio Simphonia
Concert
Erwin Schulhoff's Jazz Suite for Orchestra and Weill & Eisler's songs
Erwin Schulhoff's Jazz Suite for Orchestra and Weill & Eisler's songs
Guest artist
Live music
Live Music
Ute Lemper returns to dazzle audiences with the repertoire that she performs best. She does not appear alone on stage. The trip to interwar Berlin will be accompanied by the soundtrack of the Jazz Suite for Orchestra op. 37 by Schulhoff and the Gio Symphonia, conducted by Francesc Prat.
Artistic team
Artistic team
Programme: Erwin Schulhoff's Jazz Suite for Orchestra, and Weill and Eisler's songs
Orchestra: GIO Symphonia
Director: Francesc Prat
Voice: Ute Lemper
Produced by: GIO Symphonia and Auditori de Girona in collaboration with Temporada Alta
Co-organized by l'Auditori de Girona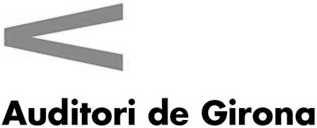 From the same formation
El amor brujo (TA21), GIO with Francesc Prat and Xavier Sabata (TA21)
+ Info
From the same performer
Last Tango in Berlin (TA15), The Bukowski Project (TA00)
If you like this show, we suggest you...