Ritter, Dene, Voss
Thomas Bernhard - Krystian Lupa
One of the most acclaimed directors returns to the festival, with one of his favorite authors and a production that has reached the category of theatrical phenomenon
One of the most acclaimed directors returns to the festival, with one of his favorite authors and a production that has reached the category of theatrical phenomenon
International recognition
Krystian Lupa returns to one of his favourite festivals and does so with a show that has enhanced his prestige since its premiere more than 25 years ago. A text by Thomas Bernhard, a leading writer for understanding
Lupa's theatre.
Artistic team
Artistic team
Authorship: Thomas Bernhard
Direction: Krystian Lupa
Translation: Jacek S. Buras
Performers: Agnieszka Mandat, Małgorzata Hajewska-Krzysztofik and Piotr Skiba
Scenic space: Krystian Lupa
Music: Jacek Ostaszewski
Over titles: Xavier Farré
Production: Stary Teatr
In collaboration with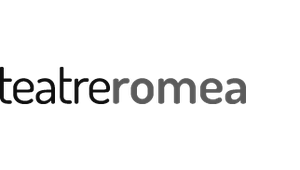 FROM THE SAME DIRECTOR
Abans de la jubilació (TA16), Tala (Holzfällen) (TA14), Waiting Room.0 (TA11), Persona.Marilyn (TA10), Ritter, Dene, Voss (TA10, TA06), Les presidentes (TA09), Kalkwerk (TA07)
If you like this show, we suggest you...