Les irresponsables – Girona
Javier Daulte - Sílvia Munt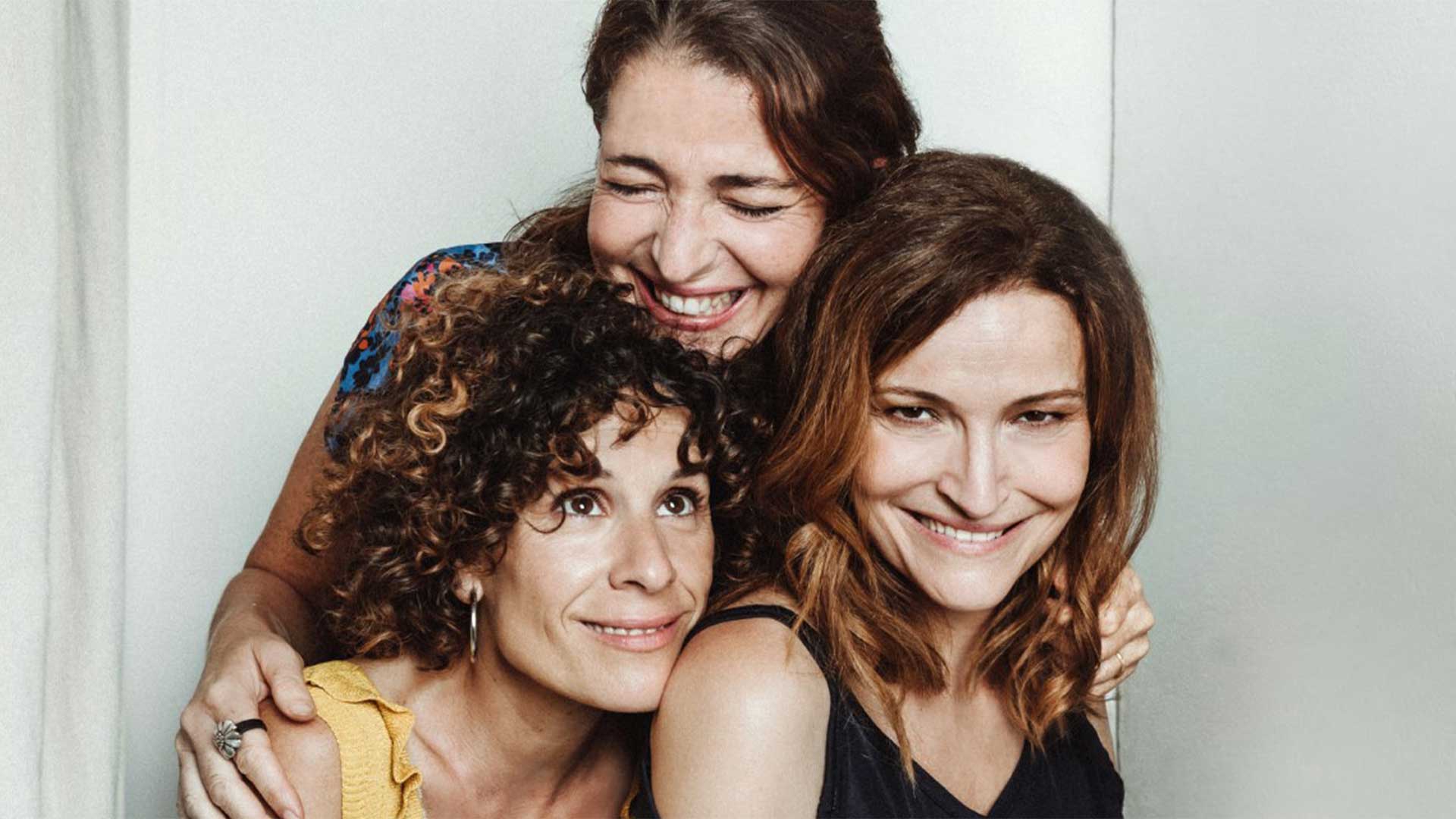 A new and hilarious comedy by the Argentinian author directed by Sílvia Munt and a trio of great actresses
Javier Daulte, a key figure in Argentinean drama, returns with an unpredictable and crazy comedy about three friends and a traumatic separation.
Duration: 1 h 25 min
Premiere
Artistic team
Authory: Javier Daulte 
Translation: Cristina Genebat 
Direction: Sílvia Munt 
Performers: Cristina Genebat, Marta Marco, Nora Navas 
Scenography: Enric Planas / Bulthaup Girona
Lighting: Ignasi Camprodon 
Costume: Albert Pascual 
Sound space: Jordi Bonet 
Sound technician: Efrén Bellostes
Technical manager: Pere Capell / Jordi Thomas 
Stage assistant: Víctor Peralta
Assistant director: Tilda Espluga 
Machinist: Joan Bonay
Steward: Jana Morey 
Photographs: Sílvia Poch 
App Animation: Artur Guarezi
Executive production: Macarena García 
Production direction: Josep Domènech 
Production manager: Clàudia Flores 
A production by:  and La Villarroel 
By the same author
Tres dones i un llop (TA10), Nunca estuviste tan adorable (TA07), La felicitat (TA06), Metamorfosis (TA05), ¿Estás ahí? (TA04), 4D Òptic (TA03)
BY THE SAME DIRECTOR
La resposta (TA18), Les noies de Mossbank Road (TA18), Dubte (TA12), Una comèdia espanyola (TA09)
If you like this show, we suggest you...