Jo vaig tenir un Cayenne
Ramon Madaula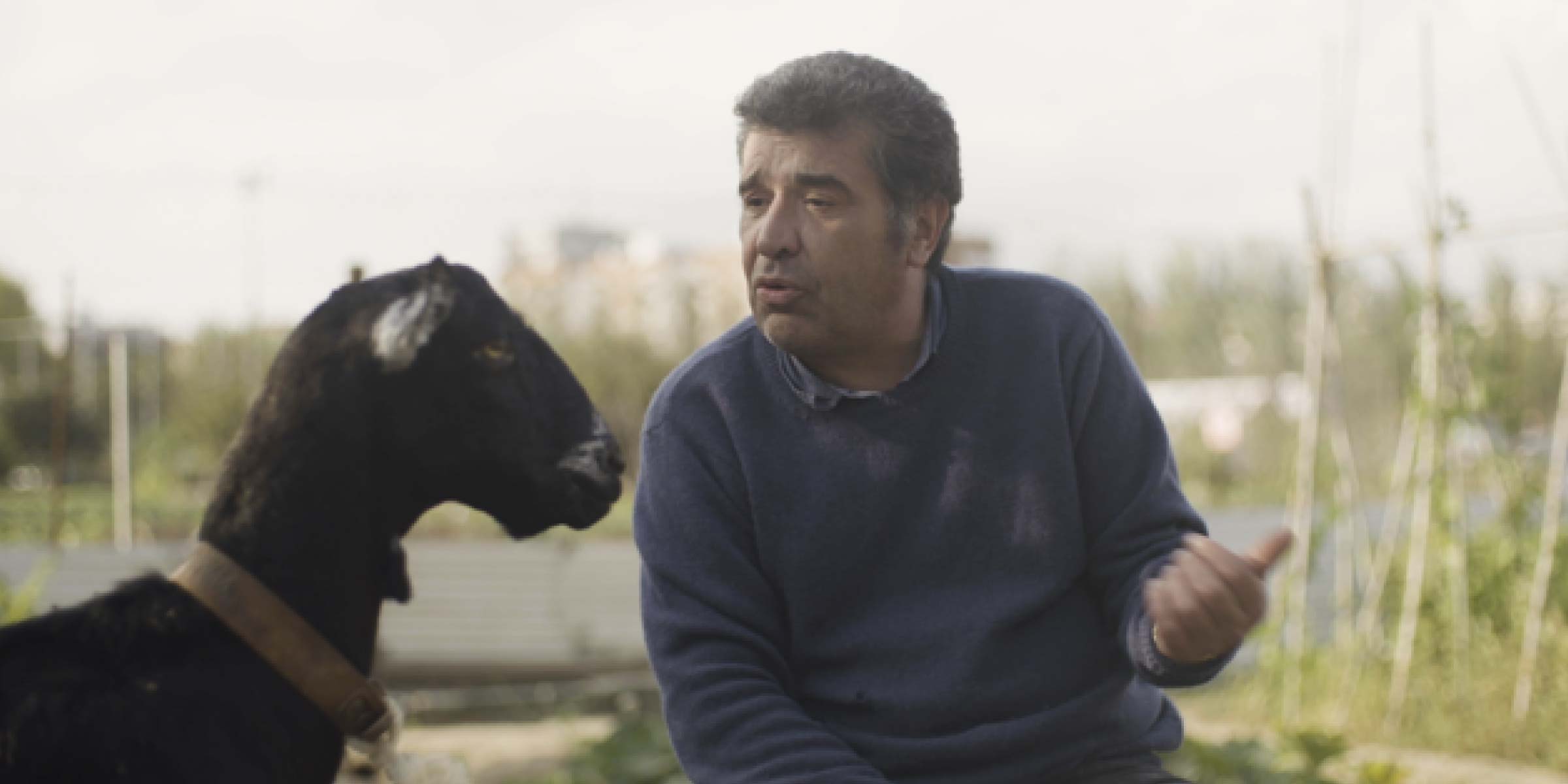 Ramon Madaula tells the tragicomic story of a castaway from capitalism
Ramon Madaula tells the tragicomic story of a castaway from capitalism
Human condition
Monologue
Theatre and cinema
Jo vaig tenir un Cayenne is the story of a man with a top-of-the-range car in the garage and a villa on the seafront. A winner who finds himself ruined one day and living alone with a goat. A castaway from capitalism who survives on a mental island shared only with this animal that acts as a mirror of his feelings and his reflections on our existence, always determined between being and having. A soliloquy ‒ a piece that he has adapted with Daniel Lacasa into an audiovisual format ‒ starring Jordi Coromina, which shuns drama using a great sense of irony. A tragicomic realism to rethink the meaning of life and the human condition.
Artistic team
Artistic team
By: Ramon Madaula
Joint directors: Ramon Madaula and Daniel Lacasa
Performer: Jordi Coromina
Photography and set: Daniel Lacasa
Sound: Verònica Font
Production: Intent Produccions S. L. and Temporada Alta 2020   
Sponsored by:   
With contributions from:   
 i  
With the collaboration of:  
 i  
If you like this show, we suggest you...