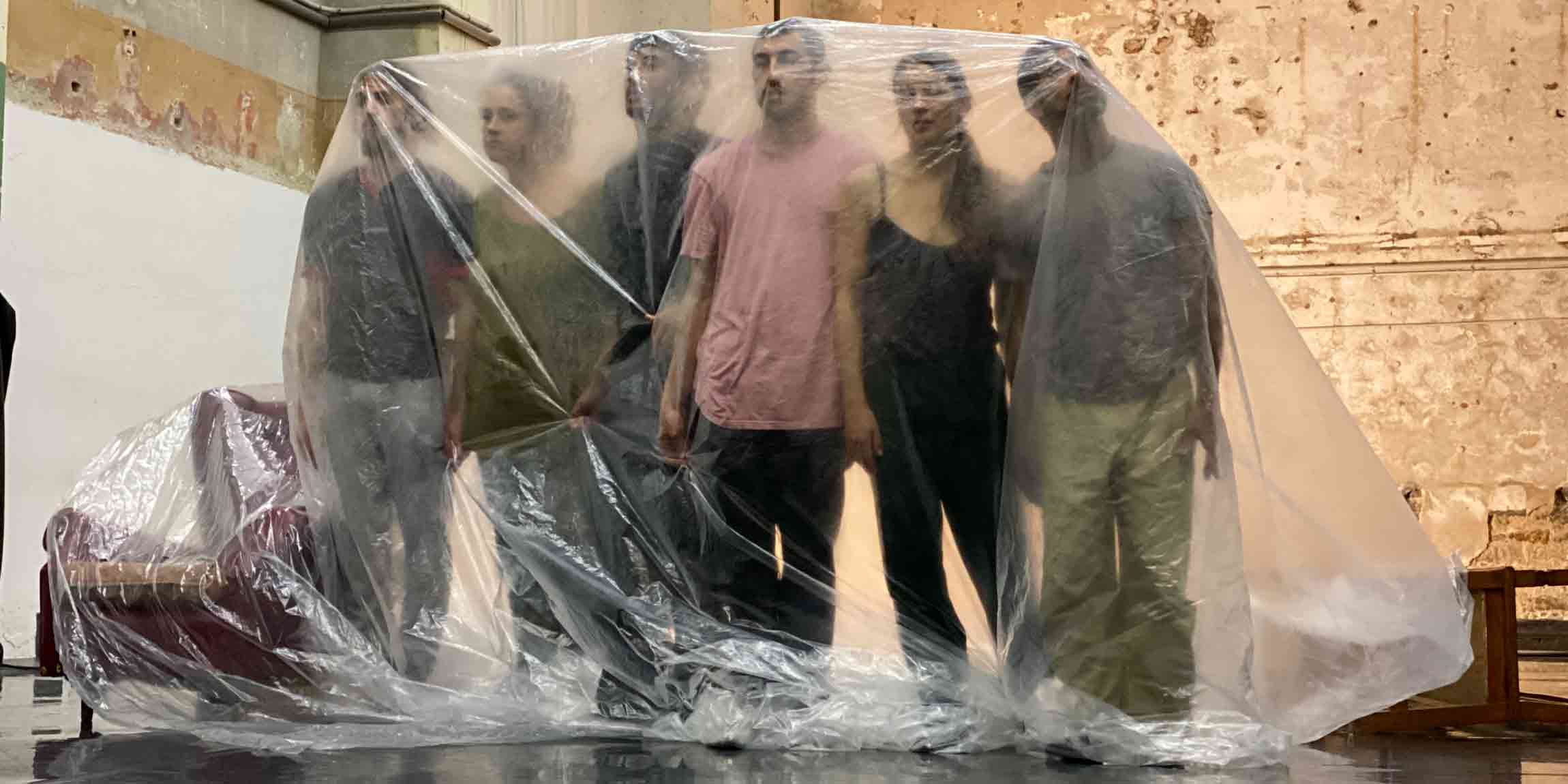 Choreographer Lali Ayguadé presents the last show in her trilogy about identity with her usual groundbreaking power
The greatness of small things, of simplicity, the beauty hidden in imperfection, and reality with no filter or makeup. This is what Hidden seeks, a piece that together with Kokoro (2015) and iUanMi (2017) forms a stage trilogy designed to discover the depths of identity and its beauty. A third instalment that, through movement, tells us about the identity imposed by social canons in the digital framework, the creation of our own character, the aspiration to fit in with others, and our public image contrasted with the most genuine self. 
This show is presented within the framework of Pyrenart, project POCTEFA 2014-2020 (Spain – France – Andorra) co-financed by the European Regional Development Fund

Artistic team
Direction: Lali Ayguadé 
Performers: Anna Alsina, Diego Sinniger, Lisard Tranis, Akira Yoshida and Piero Steiner 

Choreography:

Lali Ayguadé 
Music: Fanny Thollot  
Voice: Joana Gomila 
Scenic space: Martina Cabanas 
Lighting: Conchita Pons 
Production: Big Story Productions

 

Copro

duction: Teatre Nacional de Catalunya, Festival Tanz Bozen and Temporada Alta 2020   

With the collaboration of:

nunArt 
From the same creator
Here (TA18), IUanMI (TA17), Kokoro (TA15), Saba (TA14), Encontre (TA12) 
If you like this show, we suggest you...