Els colors de Duke Ellington
Cascai Teatre - Marcel Tomàs - Girona Jazz Project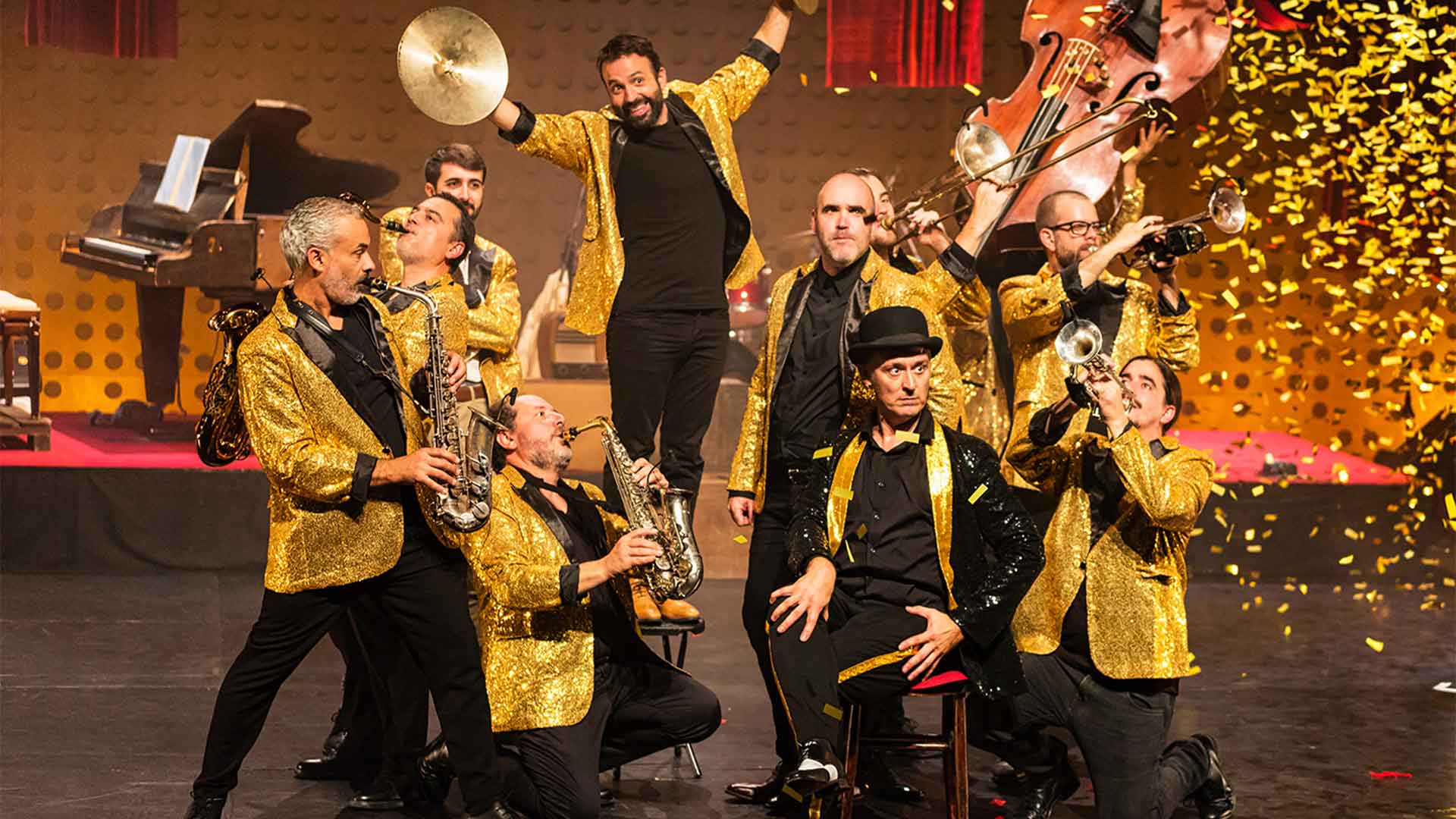 A fun and glamorous concert with the evocative music of one of the great geniuses of jazz
A fun and glamorous concert with the evocative music of one of the great geniuses of jazz
Humor
Jazz history
Theatre and music
One of the great Catalan comics surprises us again with a hilarious concert dedicated to the wonderful music of Duke Ellington. A journey through the history of jazz with the Girona Jazz Project Big Band.
Artistic team
Artistic team
Artistic creation and direction: Marcel Tomàs
Musical direction and arrangements: Xavier Molina and Adrià Bauzó
Performers: Marcel Tomàs and Toni Escribano
Band: Xavi Molina (alto sax and clarinet), Adrià Bauzó (alto and tenor sax), Jordi Casas (tenor sax), Tomàs Pujol (double bass), Aleix Cansell (piano), Raúl Gallego (trumpet), Albert Clapés (trumpet), Raúl Pérez (drums) and Pablo Martín (trombone)
Lighting: Gerard Canadell
Sound space: Carles Xirgu
Choreographic movement: Marta Ribera
Coproduction: Cascai Teatre and Girona Jazz Project
With the collaboration of
By the same artist
Un tal Shakespeare (TA20), Noucents, el pianista de l'oceà (TA19), El comediant (TA17), La banda del Teflón (TA15), El pillo (TA14), Hotot (TA12), Zirocco (TA10), Made in Xina (TA06), Living Costa Brava (TA05), Cascai (TA02)
+ Info
Duration: 1 h 20 min
Premiere
Show for all audiences
If you like this show, we suggest you...