Double Infinite.
Exhibition at Bòlit
MAL PELO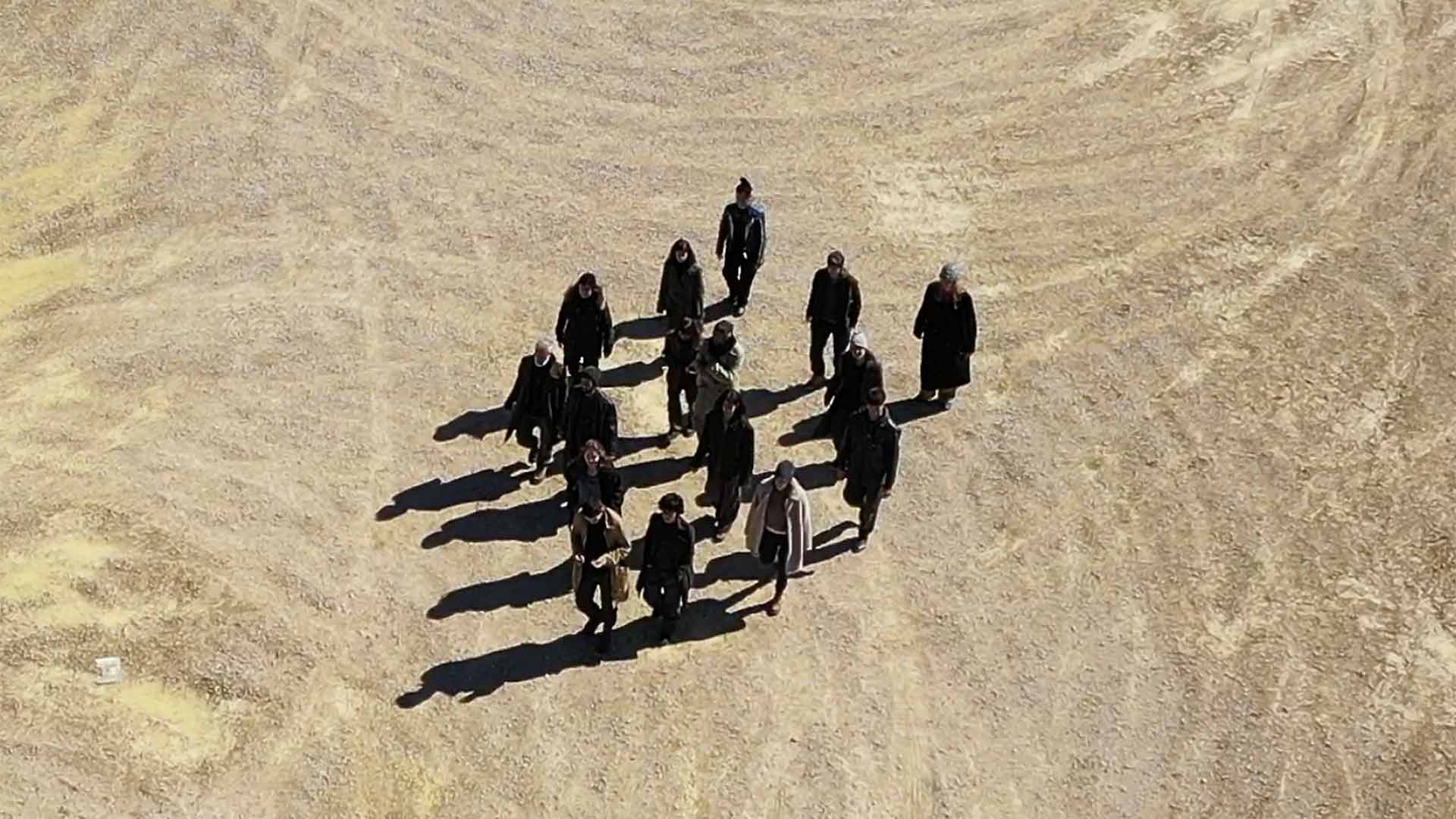 María Muñoz and Pep Ramis are a group of shared scenic creation that since 1989 have developed their own artistic language through movement and the creation of dramaturgies that include text, original soundtracks, building spaces and unique artifacts. are, at the same time, a duo and a community. Ric Allsopp, in the post he made Es Baluard in 2022 in parallel with the "Before Words" exhibition, talks about the exhibitions of Mal Pelo as shelters and temporary areas; Charlotte Subirós understands the company as a territory, as described by Vinciane Despret in his book Viure com les ocells (2022, Arcàdia), as a matter of expression. "The Bluebird Call" is a diptych that, on the one hand, reflects on the migrant condition through John Berger; and, secondly, it gathers the experience of more than thirty years of career: what does it mean to dance when the body becomes a space of resistance? What it means an artistic career and, in this case, what survives of them initial motivations? Where do you look from and what language do you speak? What has become of the artistic community – nomadic and multidisciplinary has always orbited around the company?
Artistic team
Artistic team
Idea and concept: María Muñoz and Pep Ramis
Collaboration: Leo Castro
Sound space: Fanny Thollot
Technical direction: August Viladomat
Technical team: Lluís Martí, Andreu Bramon, Adrià Miserachs
Production: Mamen Juan-Torres
Communication: Eduard Teixido
If you like this show, we suggest you...