Cometa (Sant Gregori)
Roser López Espinosa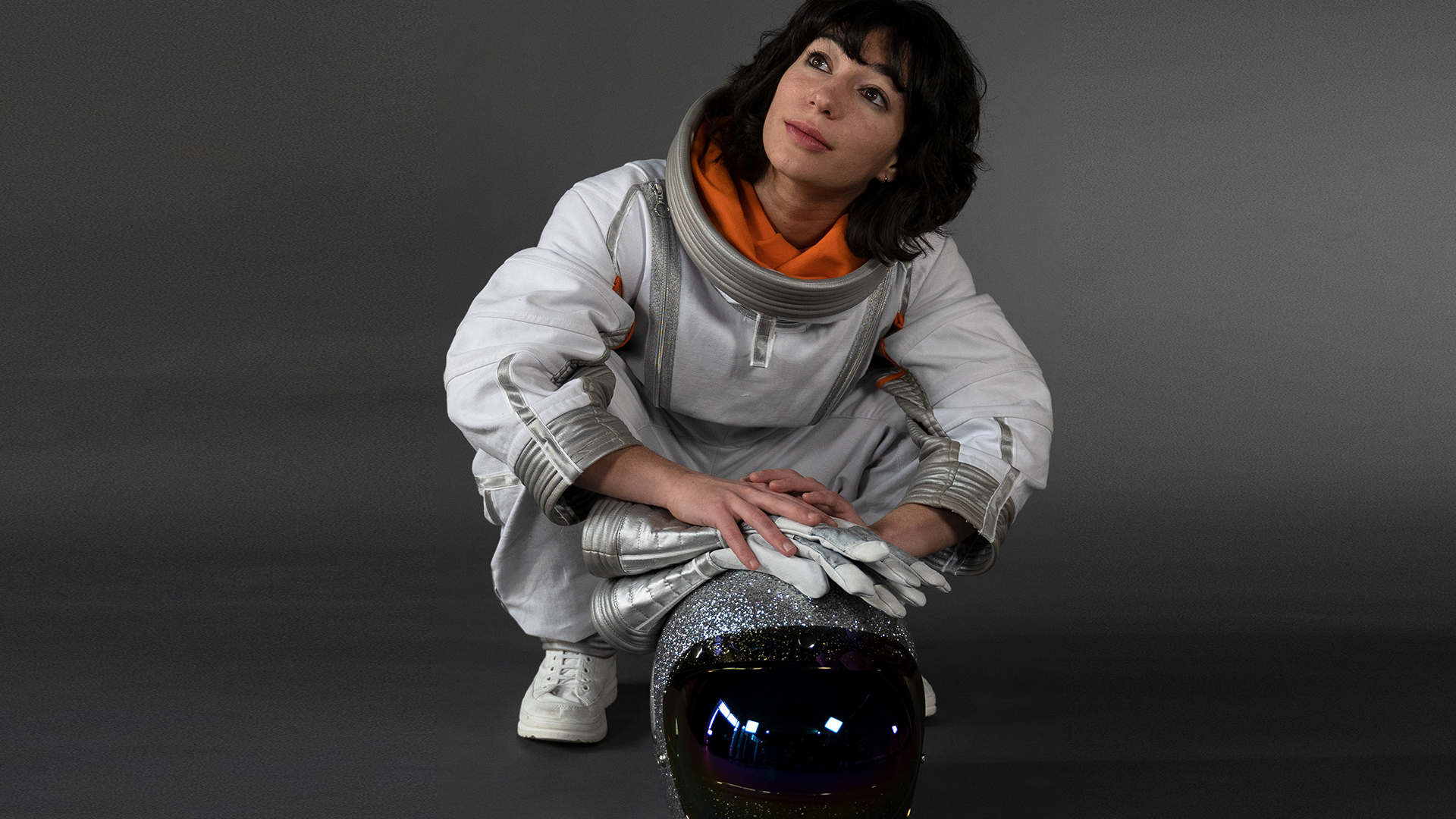 Joc, humor, dansa i aventures d'astronautes per viatjar amb els més petits per tot l'univers
Joc, humor, dansa i aventures d'astronautes per viatjar amb els més petits per tot l'univers
Cometa is a galactic adventure to rediscover the force of gravity, the possibilities of movement, and the power of empathy. A party of astronauts full of imagination and games.
Artistic team
Artistic team
Direction and choreography: Roser López Espinosa
Created with: Nora Baylach
Interpreted by: María Arronis
Original Music: Mark Drillich
Costume: Åsa Gjerstad
Dramaturgy: Katarina Pejović
Lighting design: Jou Serra
Programming: Sergio Roca Saiz
Scenic space: Roser López Espinosa
Illustrations: Daniel Bennett, Christian Klette
Technical team: Anna Boix Álvarez, Oriol Ibáñez
International executive production: Dörte Wolter, Tanzregion Mecklenburg-Vorpommern
Executive Producer: Lowland
Management: Lowland, Dörte Wolter
Co-production: Vorpommern tanzt an – TANZPAKT Stadt-Land-Bund (Germany), Lowland
With the collaboration of Mercat de les Flors, La Caldera and laSala.
With the support of the Department of Culture and the ICEC – Generalitat de Catalunya and the INAEM – Ministerio de Cultura y Deporte.
With the support of the German Federal Government Commissioner for Culture and Media, as well as the Neustart Kultur program and the Ministry of Education, Science and Culture Mecklenburg-Vorpommern, Vorpommern-Fonds and the Hanseatic city of Stralsund.
www.roserlopez.com
From the same creator
Cometa (TA22/ATempo), Trama (TA19), Lowland (TA13), Còncau (TA08)
If you like this show, we suggest you...