El caçador d'imatges
Sergi Buka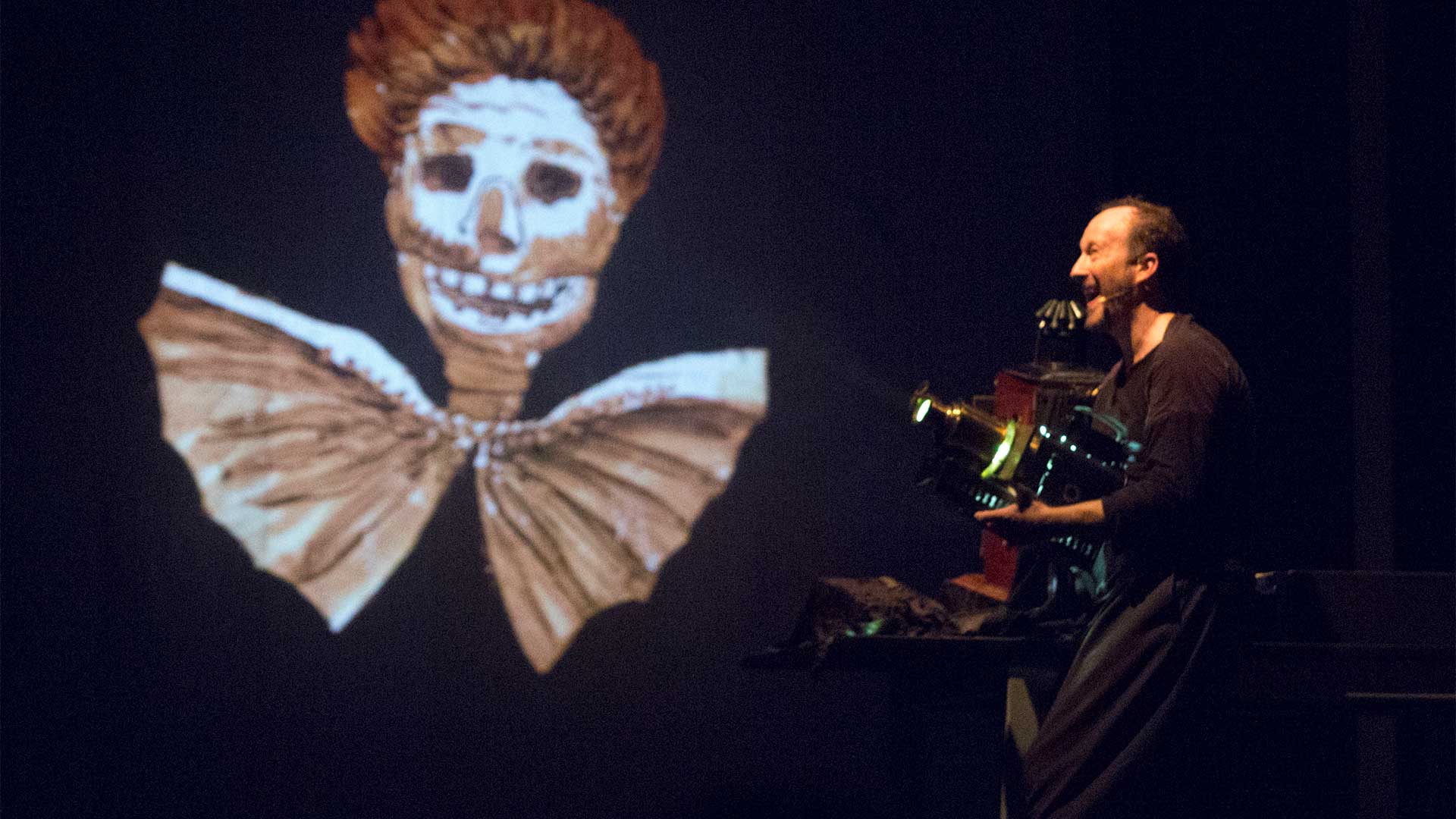 L'il·lusionista, ombròman i llanternista Sergi Buka proposa un viatge al voltant de la llanterna màgica
L'il·lusionista, ombròman i llanternista Sergi Buka proposa un viatge al voltant de la llanterna màgica
The magician and lanternist Sergi Buka travels through time and space to find the image that entranced him. An incredible visual experience in a world dominated by virtuality.
Artistic team
Artistic team
Idea and creation: Sergi Buka
Texts: Ramón Mayrata
Translation: Jordi Jané
Dramaturgy: Ramón Mayrata and Sergi Buka
Original musical composition: Jordi Sabatés and Ramon Calduch
Illusionism and performer: Sergi Buka
Costumes: Josep Abril and Rosa Solé
External view: Mark Blezinger
Thanks to: Anna Pomerol, Antxon Castresana, Aline Héau, Alpha Alain Falippou, Joan Segura, Montse Colomé, Paca Sola (The Comedians), Pep Paré and Teatre Principal Arenys de Mar
Co-production with the Museu del Cinema
If you like this show, we suggest you...