A festival to everybody
We are making progress in our third decade of existence, with a edition featuring a programming of 99 shows spread over 22 stages over 11 weeks. This year, we have the most powerful international programme in our history, with artists and companyies such as Complicité, Milo Rao, Angélica Liddell, Pan.Optikum, Sergio Boris, Gabriel Calderón or Thomas Ostermeier, among much others.
Besides, we are getting back the emblematic Fira de Girona as a place for large format events. There we present the tour final concert of Antonia Font and one of the great innovations of the festival: la petiTA, a day of family shows co-organized with El Pot Petit. Thus, Temporada Alta 2023 has the most scheduled family shows so far.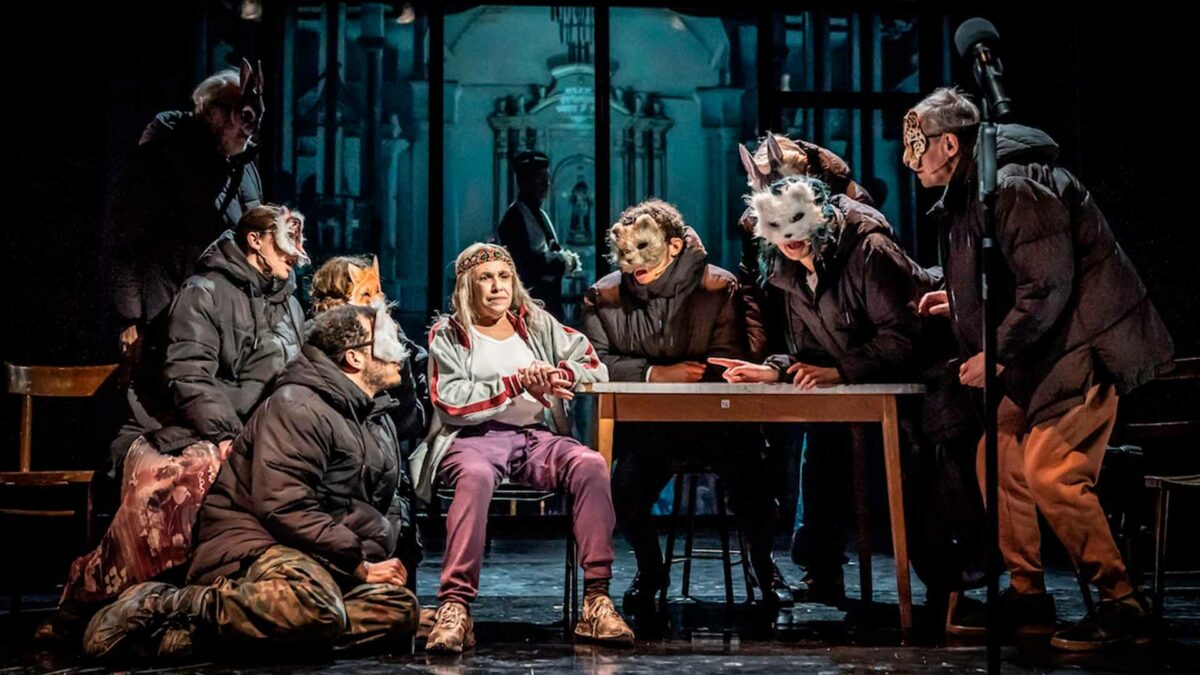 Figueres joins the festival as a new subseus, which will host Diptych: The missing door and The lost room, the new show of the Peeping Tom dance-teater company. TA23 will therefore have 6 subseus (Figueres, Palafrugell, Torroella, Sant Gregori, Banyoles and Bescanó), to which we again add Barcelona. After the good experience of last year, this year, we took two shows to the city count: La Doleur at the Romea Theatre and The Goldberg Variations at Mercat de les Flors.
We also repeat, as in the previous year, the initiative to premiere a show inside Girona Cathedral. In this case, it is the reading of Simon Weil's Works, with dramaturgy by Anna Punsoda and starring the actress Míriam Iscla.
The 2023 program is a good example of Temporada Alta being a festival that has everything and is intended for everyone. That is why we have also decided to include in the programming a comedy cycle, embracing stand-up as yet another stage discipline.
32 years of Temporada Alta, where we continue to offer programming that mixes local artists with a remarkable international presence, the impetus for creation, the balance between more experimental productions and proposals with the popular theatre and international projects such as the PPP (People Power Partnership) by Pan.Optikum that this year returns to Girona with its great final result.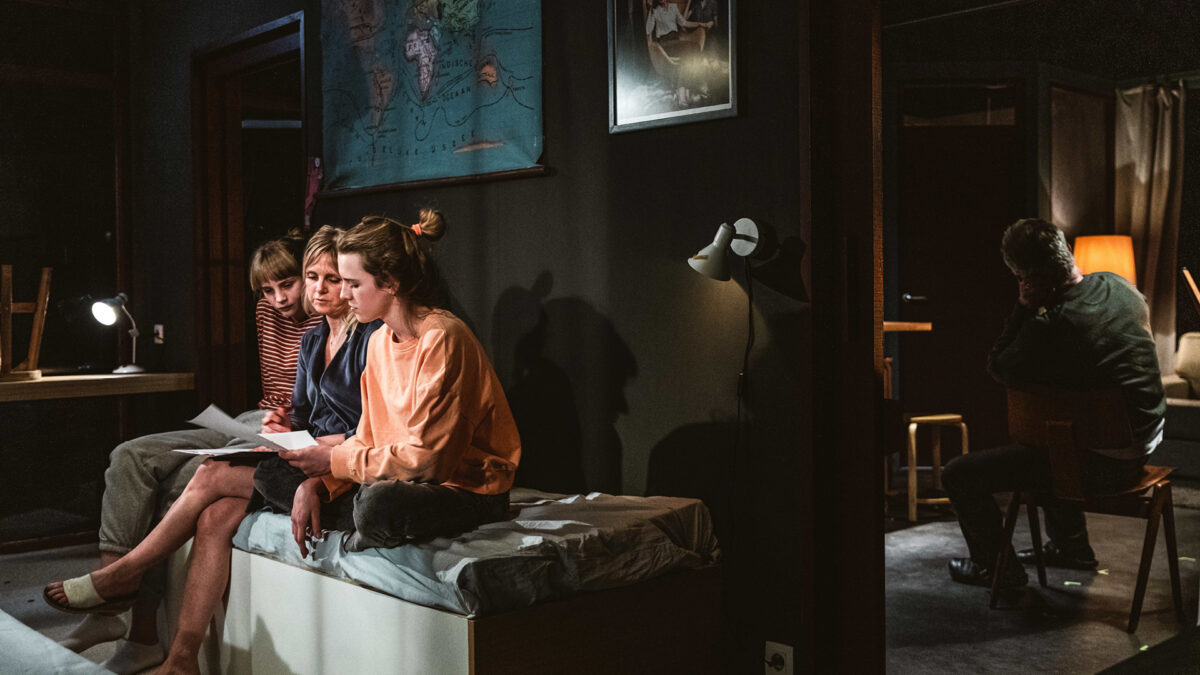 The poster:
Gest-batec by Enric Pladevall
"Gest-batec. Compound word I just invented. It is partly the result of my trip to Japan in 2007 where I went to take a Japanese calligraphy course in Kyoto. Not for calligraphy, but to use the technique in my later work. Also to drink to the Shinto Temples I admired so much.
I did this work in Kyoto in five seconds, but it's been in cave for fifty years, because what you say in any of the works you're doing is a cocktail of what you are: what you've lived, what you've read, what you've seen and heard, what you've walked, friends, conversations, thought, attitude to the world, nature, country…, all of this is creating a cocktail that's passed on to the work. That would be the other part.
Is Gest-batec an act carried out by an impulse or a feeling?
Is it a gesture-battling of hand, arm, body, head, or emotion? Is it a dance of the word? A crook? The silent shout of an actor? A simple seed? Or simply a drum-headed gesture.
I don't know if I've explained exactly how inexplicable"
Enric Pladevall
1 de juliol 2023
Albert Serra's TA23 Short Film
"What I like the most is when the artists improvise, but with a strong conceptual will behind them, when they cannot have fun, when there is still the spontaneity of life, but the truth of the scene and the accompanying pressure begin to emerge."
Albert Serra
Short Film TA23 Director
A film by Albert Serra
Music: Molforts
Image: Artur Tort and Marc Cuscó
Sound: Jordi Ribas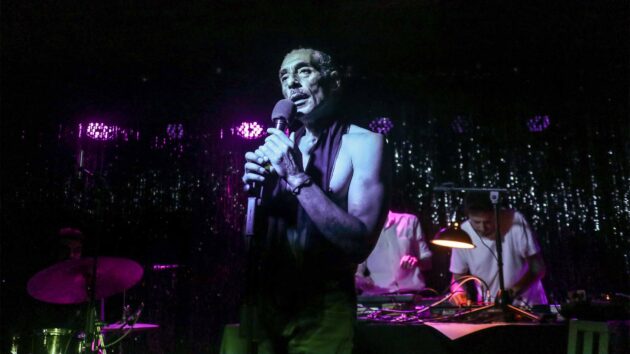 About the director
Albert Serra (born in Banyoles in 1975) is a film director and producer. His first feature film was Crespià, the film not the village (2003), which was not released commercially. Honor de cavalleria (2006), his second film, was featured at the 2006 Cannes International Film Festival and his wonderful reception made him a landmark in contemporary European author cinema. In 2008 he returned to Cannes to present El cant dels ocells, his third film. In 2012 she directed Història de la meva mort, a Spanish-French co-production in which he mixed the myth of Dracula with the figure of Casanova in the context of the transition from the 18th to the 19th century. It was this film that would earn him the Golden Leopard at the Locarno International Film Festival, a prize that made him jump into the world cinema as one of the most original directors. Four years later, in 2016, he presented La mort de Louis XIV, a success starring Jean-Pierre Léaud, who would make him the first director of Spain to win the Jean Vigo Prize. At first, the film was intended to be a museum facility, but due to various problems it was not. However, Serra resumed this idea in 2018 with Roi Soleil, a grotesque portrait of Louis XIV and his gradual decline until his death. A year later, in 2019, he returned to Cannes with Liberté, a play on libertinage in 18th-century France that won him the jury prize. In 2022, he directed his last film to date, Pacifiction. This is a satirical critique of today's nuclear crisis, with which he has won the Louis Delluc Award and has been chosen as the best film of the year by Cahiers Du Cinéma magazine.


La Caverna, a new audiovisual projecte
This year, we presented La Caverna, the new audiovisual project of the festival with the collaboration of Fundació La Caixa. The proposal is a series of talks between great directors and creators of the European scene who have gone through the festival with self-elected personalities from the world of culture. Angélica Liddell, Romeo Castellucci, Christiane Jatahy, Declan Donnellan, María Muñoz (Mal Pelo) and Marcos Morau (La Veronal) are the guest artists of this first season that can be seen for free on the CaixaForum+ platform and in the festival's own channels.
'Això no és un càsting', Temporada Alta's new podcast with Radio Primavera Sound
After an early experience in the previous edition, in Temporada Alta 2023, we wanted to grow the initiative and create a new podcast with the collaboration of Radio Primavera Sound, which includes video recording of the episodes. The new podcast is called 'Això no és un càsting' and is presented by Paula Carreras and Marc Tarrida Aribau. The first season has dealt with themes such as humor and theater, new companies, self-fiction, leaving the profession, adapting the classics or premature success, among many others.