Wohnwagen
RÉMI PRADÈRE - COL.LECTIU VVAA
Event Navigation
A play about love in the Tinder era, originating in Volksbühne, Berlin and which has been a huge success with young audiences
Is utopian romantic love possible in the age of Skype and Tinder? The teenagers and young adults who created Wohnwagen thought so. A project born out of the Berlin Volksbühne's P14 project, which has been performed in an award-winning adaptation with Catalan actors since 2017.
Artistic team
Author: Rémi Pradère
Direction: Max Grosse Majench and Anna Serrano
Dramaturgy: Gerard Vidal Barrena, Anna Serrano, Marc Salicrú and Max Grosse Majench
Translation: Max Grosse Majench
Cast: Kira Anzizu, Guillem Barbosa, Max Grosse Majench, Elena Martín, Laura Weissmahr and Anna Serrano
Scenic space and lighting: Marc Salicrú
Costume: Chloe Campbell
Music: Gerard Vidal Barrena
Sound: Gerard Vidal Barrena i Jonathan Hamann
Production: Col·lectiu VVAA
With the support of: La Nau Bostik i Sala Beckett
With the collaboration of: La Brutal
A show offered by:
---
OCTOBER
Saturday, 27
– 20:30
NEW SHOW
october
Saturday, 27
– 18:00
---
Not numbered
---
COMPLEMENTARY ACTIVITY
Post-performance discussion coordinated by Recomana
More information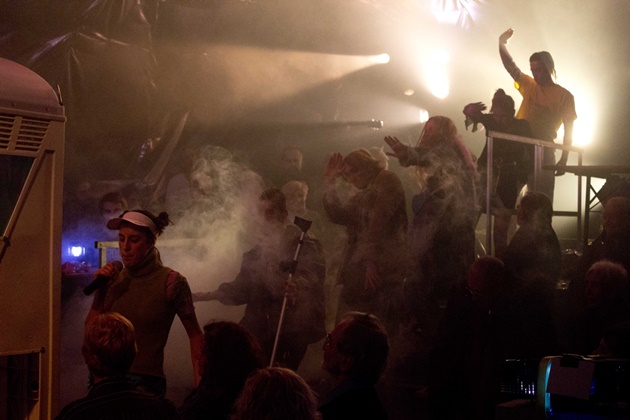 Teaser of Wohnwage, a production of the Col·lectiu VVAA directed by Max Grosese and Anna Serrano
To see the teaser, click here.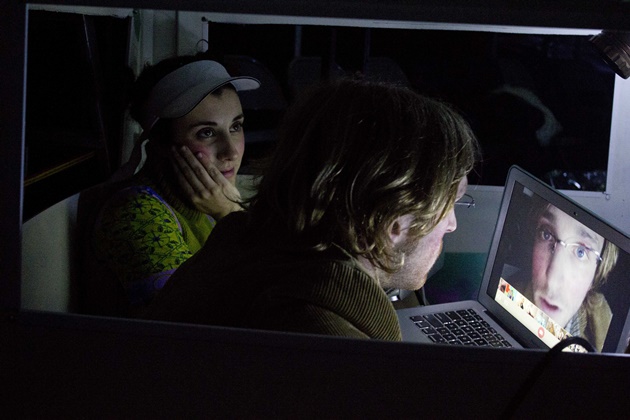 'Wohnwagen', arriscar-te a ser qui ets
Article of Mercè Rubià in the magazine Teatre Barcelona.
To consult the article, click here.
Photos
If you like this show, we suggest you...